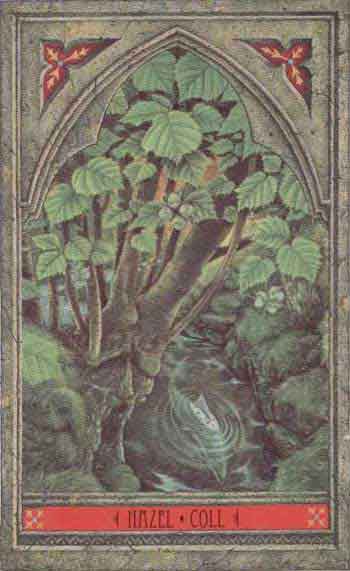 The Hazel Moon was known to the Celts as Coll, which translates to "the life force inside you".
This is the time of year when Hazelnuts are appearing on the trees, and are an early part of the harvest.
Hazelnuts are also associated with wisdom and protection.
Hazel is often associated in Celtic lore with sacred wells and magical springs containing the salmon of knowledge.
This is a good month to do workings related to wisdom and knowledge, dowsing and divination, and dream journeys.
If you're a creative type, such as an artist, writer, or musician, this is a good month to get your muse back, and find inspiration for your talents.
Even if you normally don't do so, you may want to try your hand at writing a poem this month!