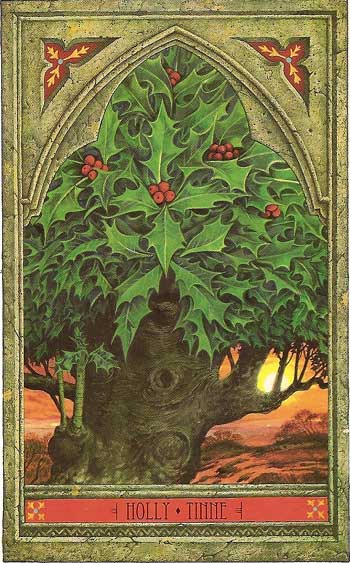 Although the Oak ruled in the previous month, its counterpart, the Holly, takes over in July.
This evergreen plant reminds us all year long about the immortality of nature.
The Holly moon was called Tinne, pronounced chihnn-uh, by the Celts, who knew the potent Holly was a symbol of masculine energy and firmness.
The ancients used the wood of the Holly in the construction of weapons, but also in protective magic.
It is said if you hang a sprig of Holly in your house you ensure good luck and safety to your family.
You can also wear Holly as a charm, or make Holly Water by soaking leaves overnight in spring water under a full moon
The Holly water can then be used as a blessing to sprinkle on people or around the house for protection and cleansing.