A tea cosy (American English: tea cozy) or tea warmer is a cover for a teapot, traditionally made of cloth. It insulates a teapot, keeping the contents warm. Their use predates the invention of vacuum bottles as a means of keeping hot liquids hot. Tea cosies may have padded inserts that can be removed and washed.
Some tea cosies are hand-knitted, resembling woollen hats, some even feature a "bobble" (pom-pom) on top, which may also serve as a handle to remove or lift the tea cosy. Sometimes, if the tea is served in a restaurant or in a hotel, the teapot is covered with a tea cosy that has a metal exterior to protect the inner fabric of the cosy from wear and tear and also to further improve the insulation of the teapot. A special tea cosy is the so-called tea lugger, which enables the hot teapot to be carried around easily.
Tea cosies may sometimes be made in matching sets with items such as tablecloths, oven gloves, or aprons. Cloth tea-cosies may beembroidered, perhaps to complement a fine set of china. Some have been made with hidden pockets to be filled with fragrant herbs orflowers, similar to a potpourri.
History
Although the history of the tea cosy may begin when tea was introduced to Britain in the 1660s, the first documented use of a tea cosy in Britain was in 1867. It is probably theDuchess of Bedford who, by establishing the activity of afternoon tea in 1840, would have brought the popularity of the tea cosy.Afternoon tea was the time for networking and keeping up to date with aristocracy gossip and topical news. With all the chatter at teatime the teapot would get cold, which would have at times cut short some tea parties. And so, the tea cosy came about. Tea cosies then flourished during the late 19th century, where they appeared in many households across Britain, motivated by the obsession of decorating and covering objects characteristic of the Victorian era.
Tea cosies started to be used in North America in the same period. Newspapers of the time reveal that tea cosies enjoyed "a sudden and unexpected rise in public favor" among women who hosted tea parties. Newspapers of the time included advice columns on how to make one: "Some very handsome ones are made of remnants of heavy brocade, but linen is generally used, embroidered or not, according to taste, as these covers are washable. Make the covering large enough for your teapot and provide a ring at the top to lift it off with."
Art and literature
In James Joyce's short story "An Encounter," Joe Dillon wears a tea-cosy on his head when playing the part of an Indian in his backyard.
Tea cosy needlework art is captured by a collection of the Norfolk Museums and Archeology Service on contemporary British artists and artisans.

Tea cosies in fiction include the eponymous item in Edward Gorey's The Haunted Tea-Cosy: A Dispirited and Distasteful Diversion for Christmas.

In the Harry Potter series, the house elf Dobby wears a tea cosy for a hat.
In the 2000 film Snatch, a tea cosy is placed over Franky Four Fingers' (Benicio del Toro's) head in place of a blindfold, when he is held captive by pawnbrokers-turned-robber-abductors Vinnie (Robbie Gee) and Sol (Lennie James).
A well known quote from Scottish comedian Billy Connolly is "Never trust a man who, when left alone in a room with a tea cosy, does not try it on."
Australian author Loani Prior's Wild Tea Cosies and Really Wild Tea Cosies made the Top Ten of the Australian National Bestseller List in 2008 and 2010 respectively.Loani's tea cosies have been exhibited at the Powerhouse Museum.
Australian designer Peta Beelen creates one-off unique tea cosies which reflect Australian food treats, such as Iced Vo Vos and Licorice Allsorts. She has won a number of awards for her cosies.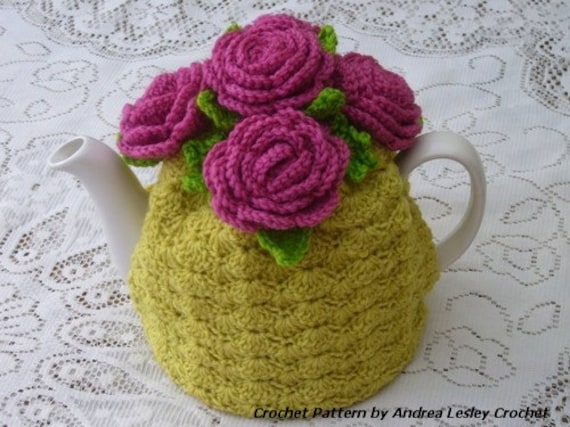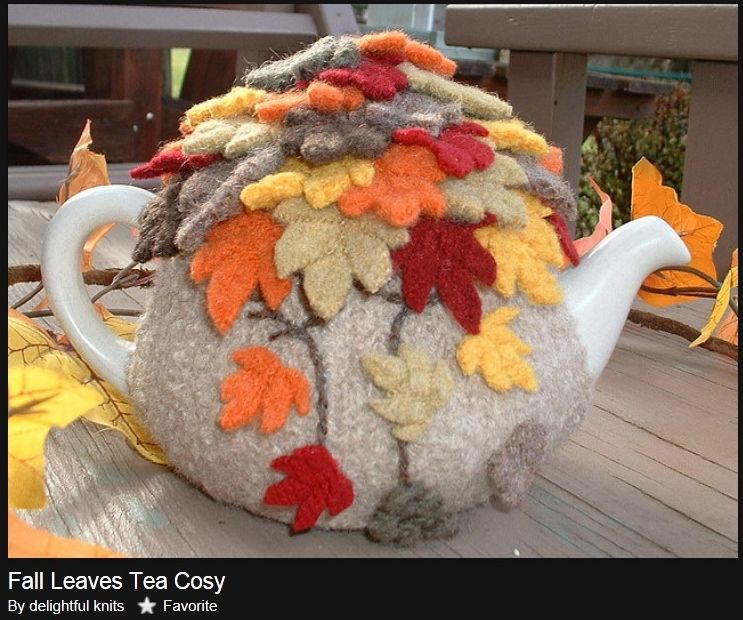 https://en.wikipedia.org/wiki/Tea_cosyhttps://www.google.com/search...