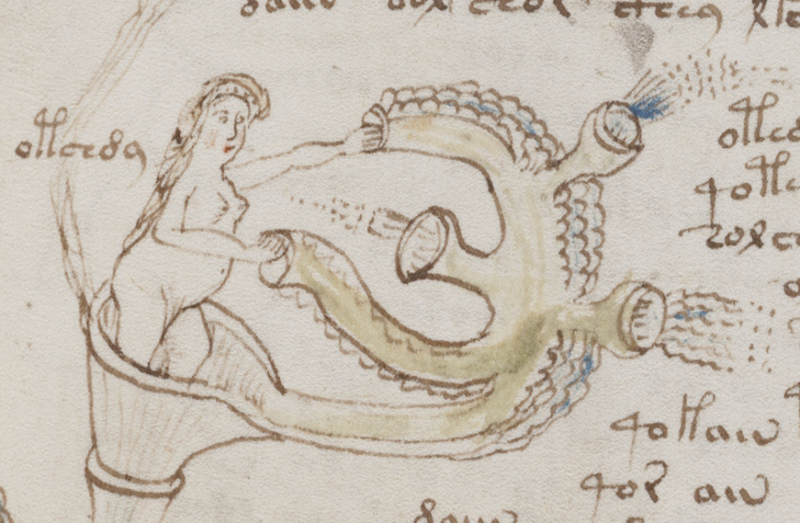 171
WITH 112 POSTERS PARTICIPATING, INCLUDING STORY AUTHOR
UPDATE: Scholars have started to debunk these claims about the Voynich manuscript, noting that the translation "makes no sense" and that a lot of the so-called original findings were done by other researchers. Read our article about the debunking here.
Since its discovery in 1912, the 15th century Voynich Manuscript has been a mystery and a cult phenomenon. Full of handwriting in an unknown language or code, the book is heavily illustrated with weird pictures of alien plants, naked women, strange objects, and zodiac symbols. Now, history researcher and television writer Nicholas Gibbs appears to have cracked the code, discovering that the book is actually a guide to women's health that's mostly plagiarized from other guides of the era.
Gibbs writes in the
Times Literary Supplement
that he was commissioned by a television network to analyze the Voynich Manuscript three years ago. Because the manuscript has been entirely digitized by
Yale's Beinecke Library
, he could see tiny details in each page and pore over them at his leisure. His experience with medieval Latin and familiarity with ancient medical guides allowed him to uncover the first clues.