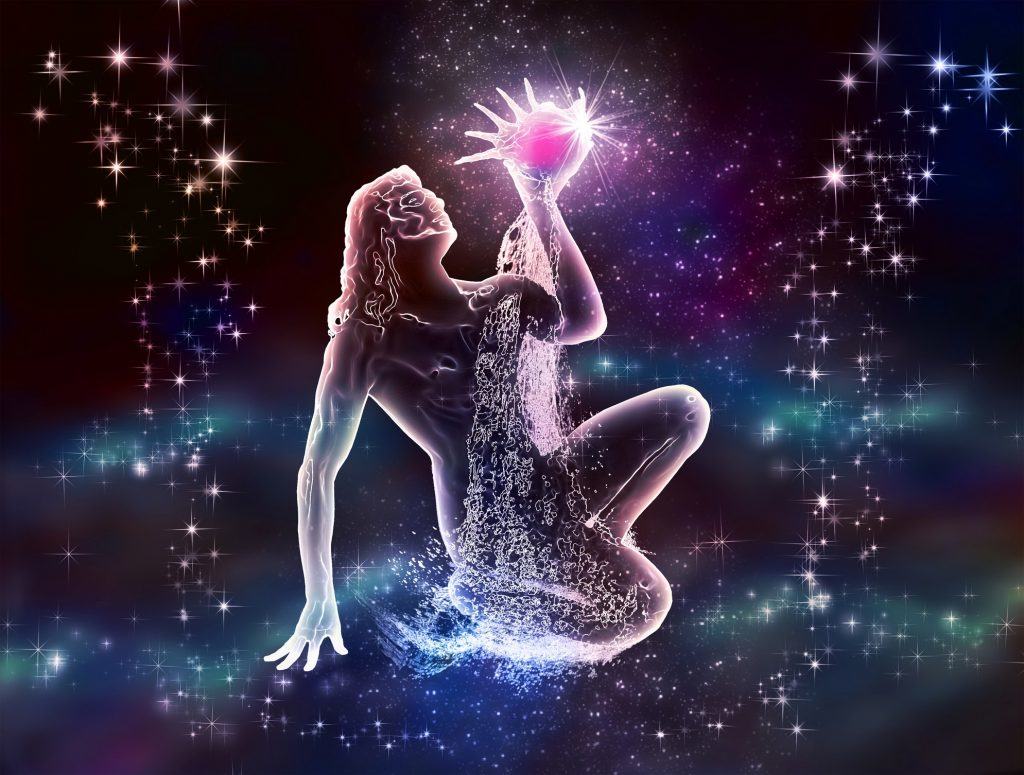 Aquarius Season 2019 Will Affect These 4 Zodiac Signs The Most
The season of Capricorn is about to end, and right after that, another zodiac season will start. On the 20th of January, we are going to enter in the season of Aquarius, which will characterize itself with creativity, humanitarian efforts, and rebellion.
The energy of the air sign Aquarius is diverse; it is open-minded, energetic, unique and moody as well. The season of Capricorn probably grounded every one of us, but this new season will leave us wide open to new and significant changes which include stepping outside the box or trying new things.
Also, our attention is going to be focused on the humanitarian side of things, making us feel inspired and motivated to give and make this world a much better and unique place for living.
However, the energy of the air sign is not only about the needs of the world, or about being wide open to hear and do new things. People who are born under this sign are well-known for being a total individual and for doing what they desire to do, which means they don't care about the opinion of other people, and they are always prepared to do everything they ever imagined to do. With the coming of the season of Aquarius, every one of us is going to be filled with just the same energy. We will be prepared to genuinely connect with ourselves, do what we would like to do, or forget everything else.
Here are the four signs which will be the most affected ones during the Aquarius season:
Taurus (20th of April 20 –20th of May)
So, if the people in this sign were feeling quite lonely in recent times, they should not worry as that is all about to change very soon. These people will be in high demands at their work – and also with other people, the public. They should take out their selfie stick and show their fame and popularity for the following 30 days. Also, they should use the season of Aquarius to their advantage, getting themselves more social and outgoing than before.
Leo (23rd of July – 22nd of August)
Well, for those people born under the sign of Leo, the season of Aquarius will be all about their relationships with others more than their relationship with themselves. Partnerships will be on their mind's forefront, and that will make them more oriented during the following 30 days. They are also not going to feel egocentric as they felt before, and they will be asked to pay better attention to their relationship than themselves. This is not something wrong at all.
Scorpio (23rd of October – 21st of November)
For the people in the sign of Scorpio, the Aquarius season may be a considerable time for making changes. Their core beliefs are going to undergo the process of transformation during January, in order to help them move towards their progress or innovative methods used to deal with their inner selves. This will definitely be quite an exciting period for them where they can feel inspired and motivated to take other risks and chances.
Aquarius (20th of January – 19th of February)
The Aquarius season is going to be the birthday of the air sign of Aquarius, and of the season itself. Of course, those people that are born under this sign will be the most affected ones. The Sun is going to shine the light on them, motivating them to set their new objectives or activities during the following 30 days. Their phone is also going to ring off the hook, or their inbox is going to be full with lot of invites. So, they have to enjoy all the attention.