Step 1
: Build scarecrow form. The form consists of a approximately 5 foot (60 inches) vertical 1x2 and an approximately 12 inch 1x2.
Attach the 12 inch piece horizontally approximately 10 inches from the top of the 5 foot piece with two screws as shown in the photo above. Recommend drilling pilot holes for the screws so you don't split the wood.
Step 2
: Place the bucket on the floor. Lay the burlap over the top of the bucket; the bucket should be in the center under the burlap. Push the burlap down into the bucket.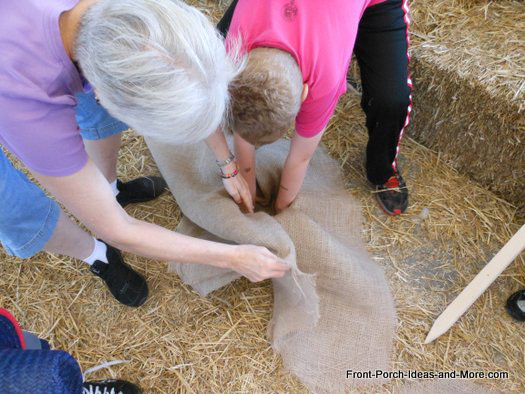 Step 3
: Make the scarecrow's head. Turn your 1x2 form upside down and insert into the center of the bucket. Wad individual sheets of newspaper and begin packing the bucket around your form.
Continue adding paper until the bucket is full and tightly packed.
NOTE: We used another stick to help pack the paper into the bucket and also used it in place of the actual form. We replaced it with the inverted form after we packed the bucket. We recommend; however, that you insert the form at the beginning and use a stick to help pack paper around it.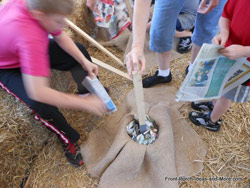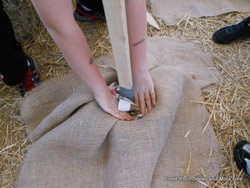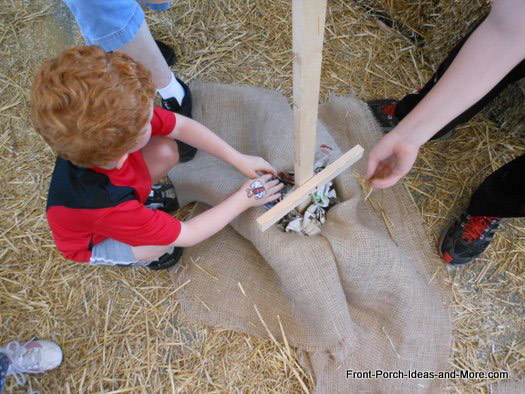 Step 4
: Pull the burlap up around the form taking care not to cover the horizontal piece.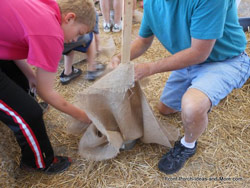 Use a piece of twine to tie the burlap just above the bucket. Tie it tight.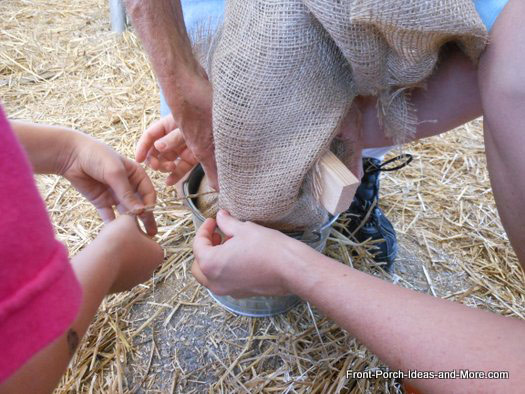 Next, gather and tie the loose burlap together just above the horizontal piece. Take care not to cover the cross piece.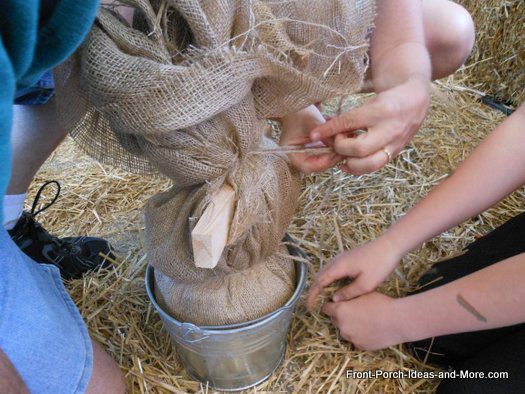 Step 5
: Remove the form from the bucket and invert the form.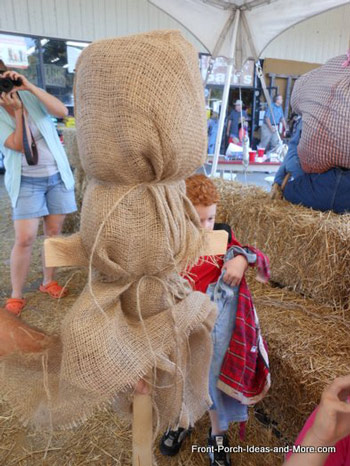 Step 6
: Place the shirt over the form and button (leave the top buttons unbuttoned). Use twine to tie the ends of the sleeves. Gather the bottom of the shirt and tie off with a piece of string. Begin filling the sleeves and remaining shirt with straw.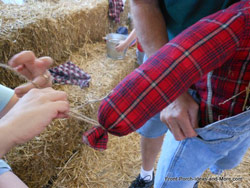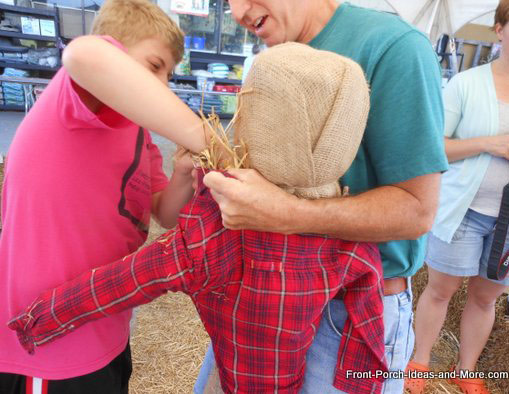 Step 7
: Place the coveralls on the form. You may want to cut a hole in the crotch of the coveralls to fit over the vertical form 1x2.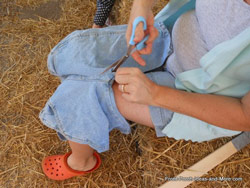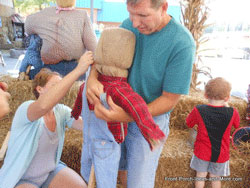 Step 8
: Tie pants legs and fill the coveralls with straw.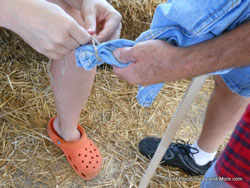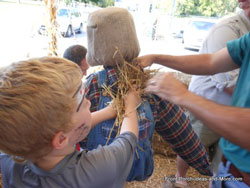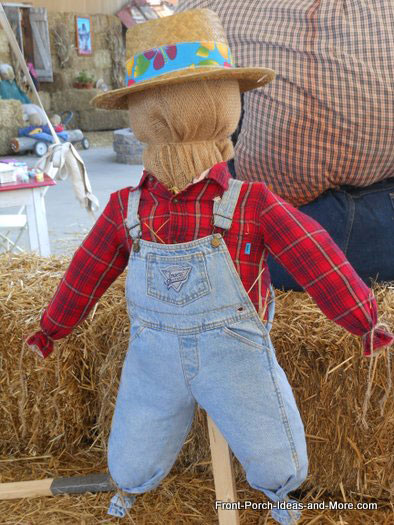 Step 9
: Decorate the scarecrow head with eyes, mouth, nose, etc., using markers or other items you may have. Attach items with the hot glue gun.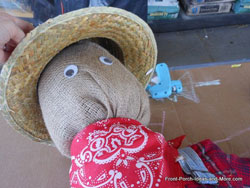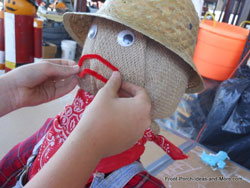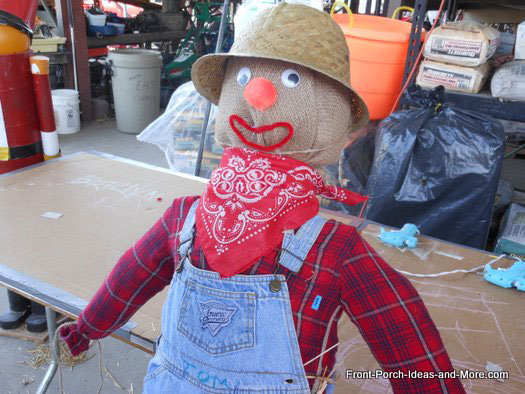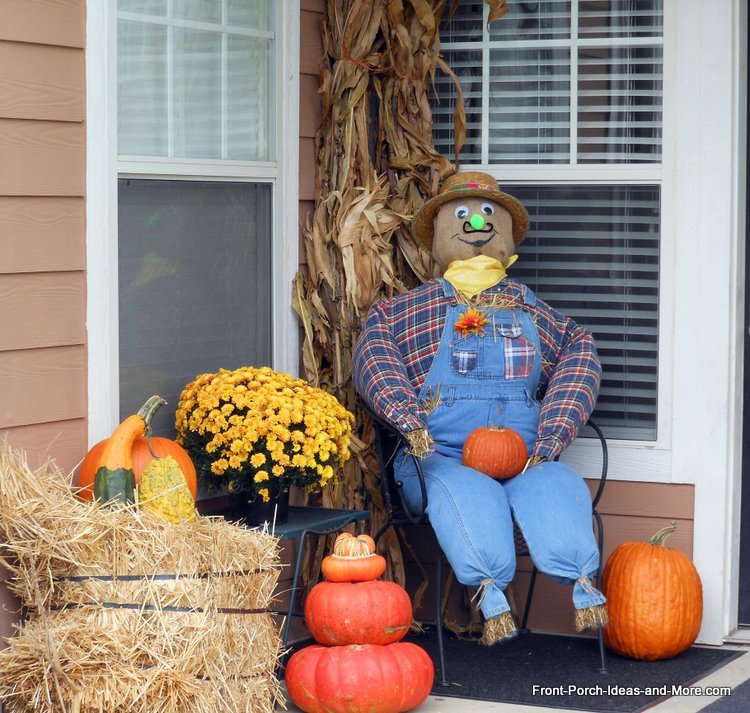 We like how our scarecrow turned out
Did these simple instructions help guide you on how to build a scarecrow? We sure hope they did.