art all the more remarkable.
Pictured above, an ultra-flexible model was transformed into a super-sized spider. It took Emma, five hours of intricate work to create the incredible detail.
The back of a model was the inspiration for this one.
She has been body painting for five years and has created a series of images to celebrate the marvels of nature.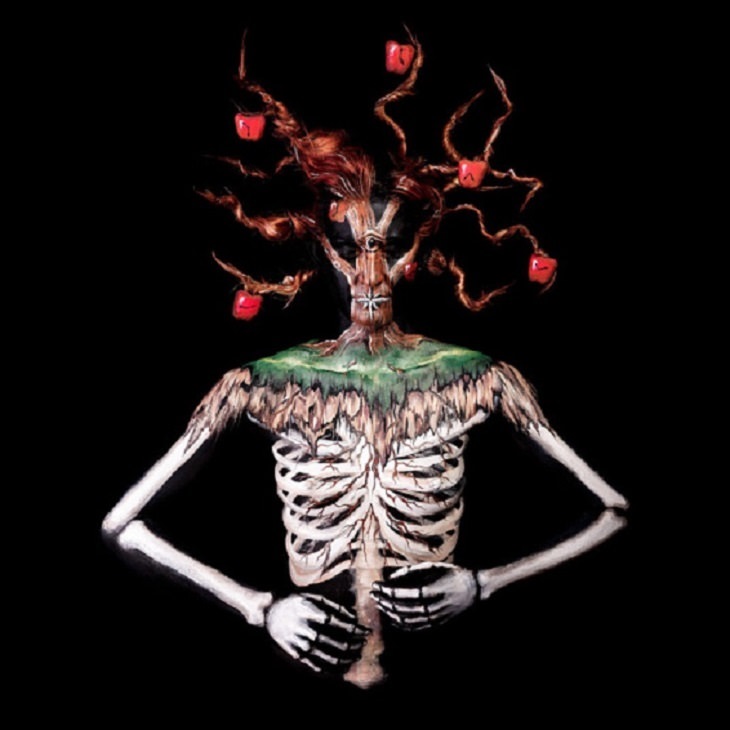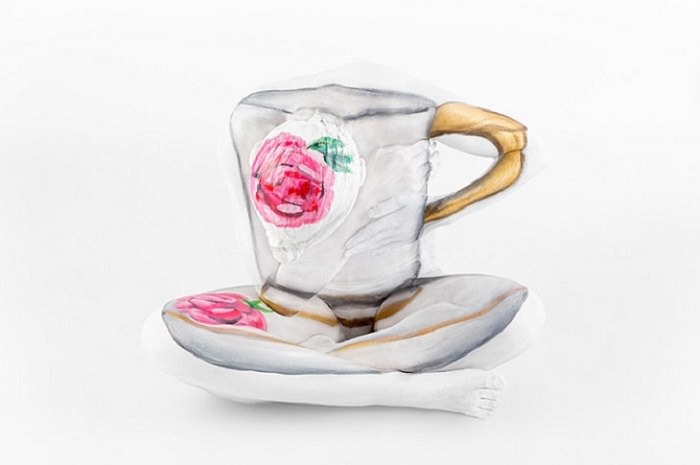 Prior to proceeding with her art work, Emma asks the contortionists to get into the initial pose. At this stage, she marks out where the outline will be.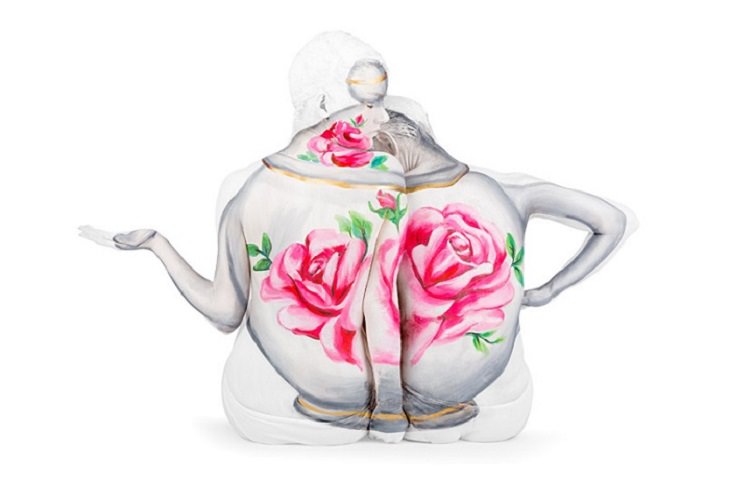 The contortionists can only hold the pose for five-seconds. In this crucial time, she has to work quickly and ensure that she will get it right.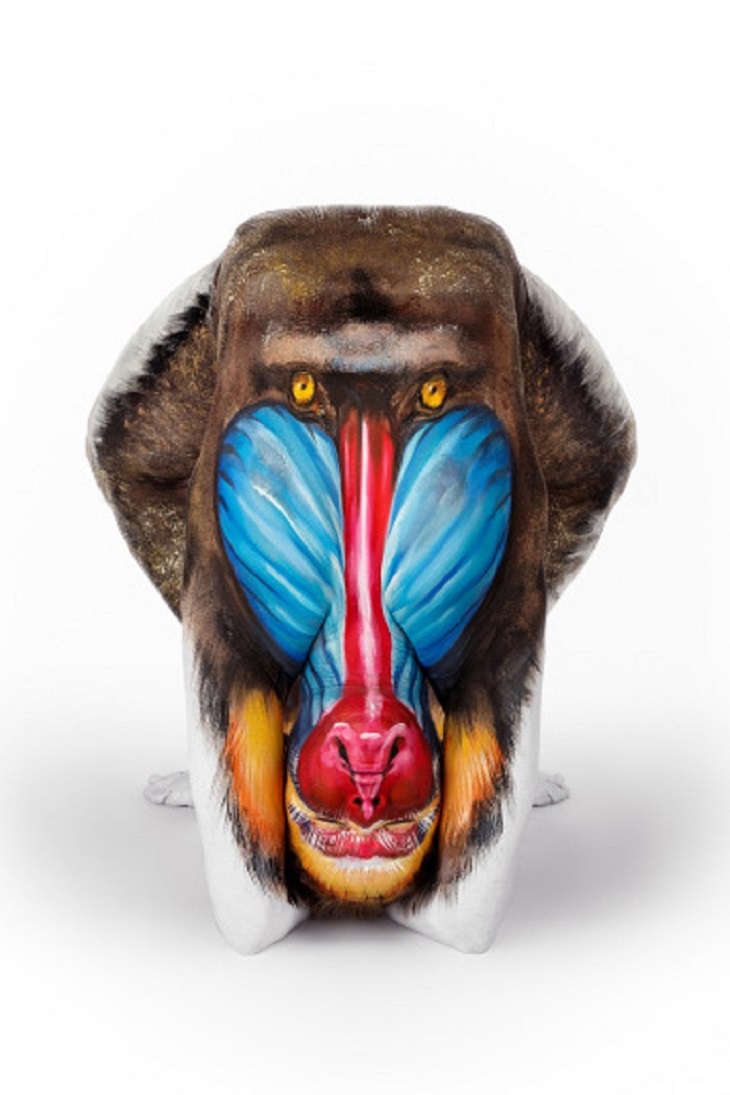 As you can see above and below, she also uses the human body to create objects and landscape scenes.