This is from a recipe book dated 1952, and is so old I'm in the process of copying my moms recipes from it, just like her christmas cookie book.  I've copied over all into a notebook and the original is now in a ziploc.
Sift together: into a large bowl
1 1/2 cups flour
1 1/2 teaspoons baking powder
1 teaspoon salt(I don't cook with salt)
1 teaspoon cinnamon
3/4 teaspoon soda
1/2 teaspoon cloves
1/2 teaspoon nutmeg
ADD:
3/4 cup of grated or ground suet
1/2 cup nuts
1 cup of raisins or chopped candied fruit
COMBINE:
1 slightly beaten egg
3/4 cup of milk and
3/4 cup of light molasses(I prefer dark)
Add to the flour mixture all at once;  stir until all dry particles are moistened.
TURN:  into well greased 2 quart mold or casserole.  Cover tightly with cover or aluminum foil.  Place on rack in large steamer or kettle;  add boiling water to 1/3  mold.  Cover tightly. 
STEAM:  2 to 2 1/2 hours or until pudding springs back when touched lightly in center.  Add more water to steamer if necessary.
Serve:  hot, cut into slices with Nutmeg, Hard or Butterscotch sauce.
                                                       ++++++++++++++
BUTTERSCOTCH SAUCE
Combine one cup of firmly packed brown sugar, 2 Tablespoons of flour, and 1/8  teaspoon of salt.  Stir in a cup of cream and a cup of milk.  Cook over medium heat, stirring constantly, until slightly thickened.
HARD SAUCE
Cream 1/2 cup butter.  Add gradually 2 cups of sifted confectioners sugar, creaming until light and fluffy.  Blend in 1/8 teaspoon of salt, 1 Tablespoon of boiling water, 1 teaspoon of vanilla and two teaspoons of rum or brandy flavoring, if desired.  Chill until serving time.
NUTMEG SAUCE
Cream 1/4 cup butter.  Gradually add 1/2 cup of sugar, creaming until light and fluffy.  Blend in one egg yolk, 1 1/2 Tablespoons of flour and 1 teaspoon of vanilla.  Gradually add 1 1/4 cups of boiling water.  Cook on top of double boiler, over boiling water, stirring constantly until slightly thickened.  Stir in 1/4 teaspoon nutmeg.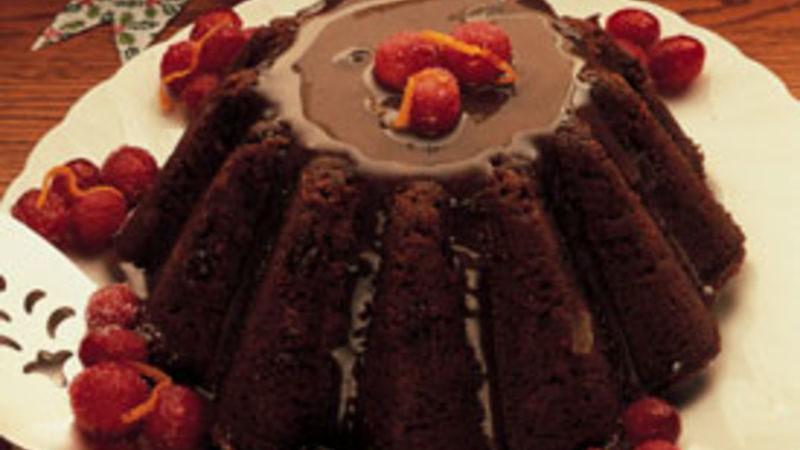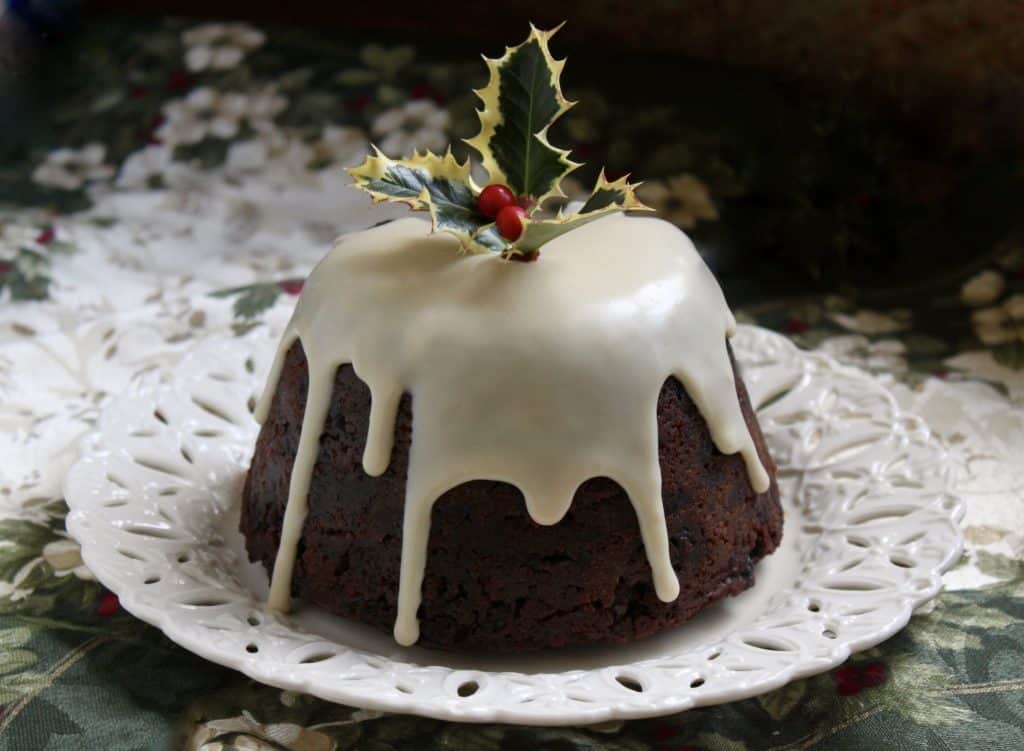 I don't make this now, because I'm the only one in my family that likes this....or fruitcake for that matter.