Children are a joy, however, it seems that we often remember to complain more about the mess they make than to tell them how much we love them. The 17 parents in the following pictures should be awarded the best parent award - if only for the way they deal with their silly kids!
"That's for all the times you didn't pick me up when I asked!"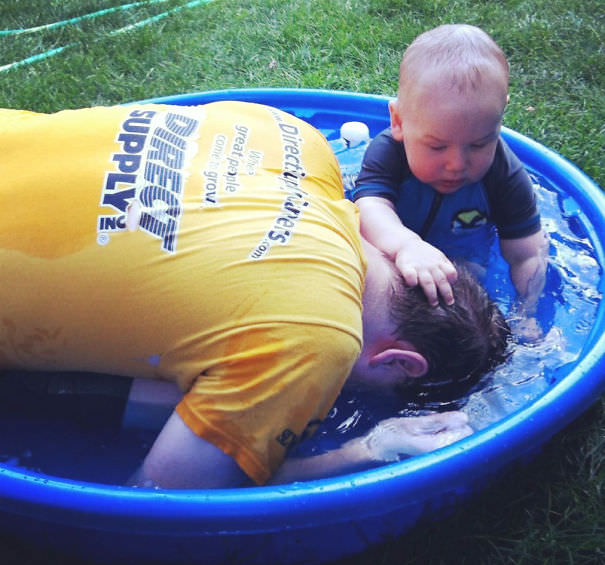 "What ... is that not where books go?"
It's going to be hard to get her to sit on the toilet again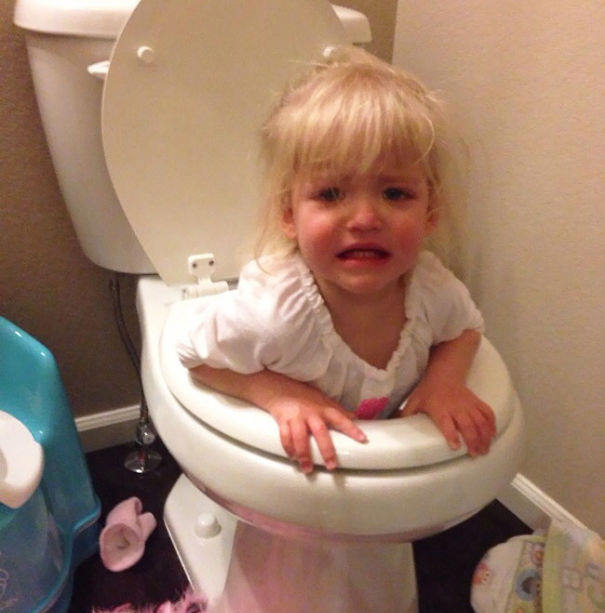 Something seems off here….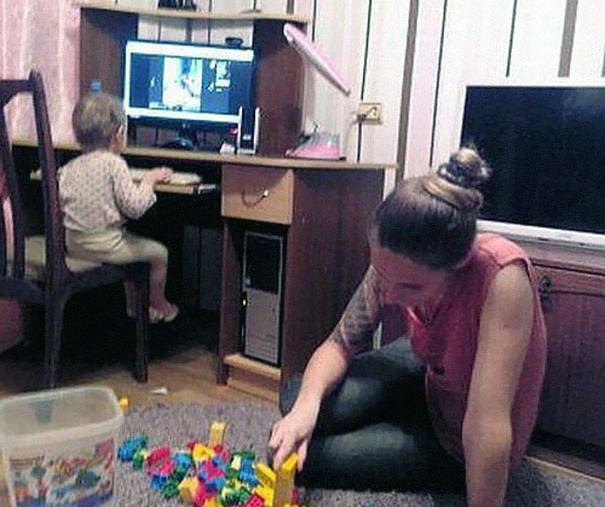 Boy in the back: "I was just fixing the D.V.D player, I didn't see nothing!"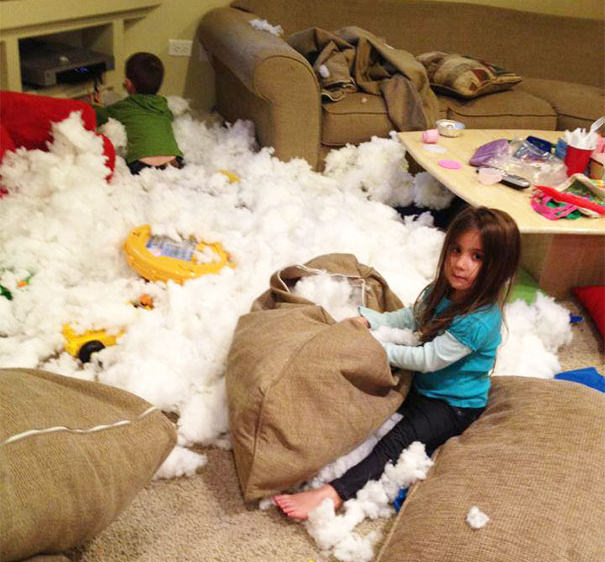 When Daddy sleeps it's the best time to play on his back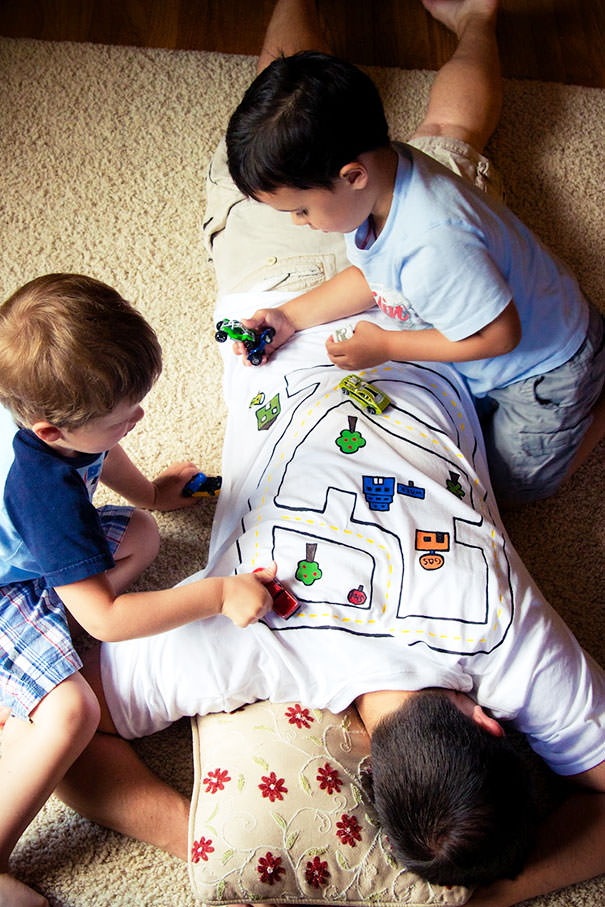 As long as it gives him time to play some PlayStation, he has no problem with it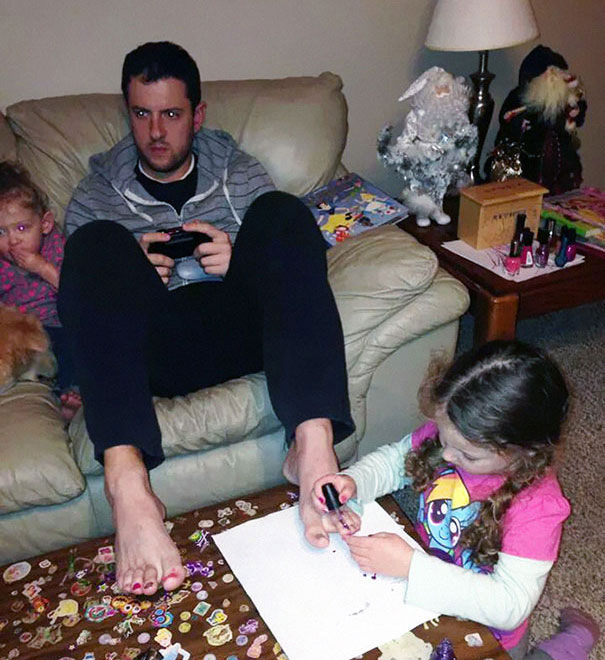 What would you do if your kid colored the dog? 
The girl wanted a swing, but they didn't have a yard. This dad is especially creative!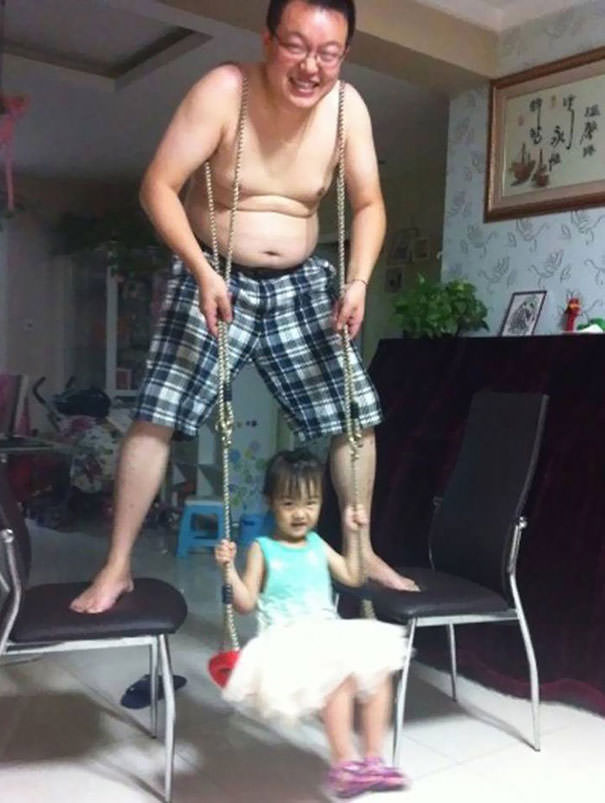 That's how I wake up on Saturdays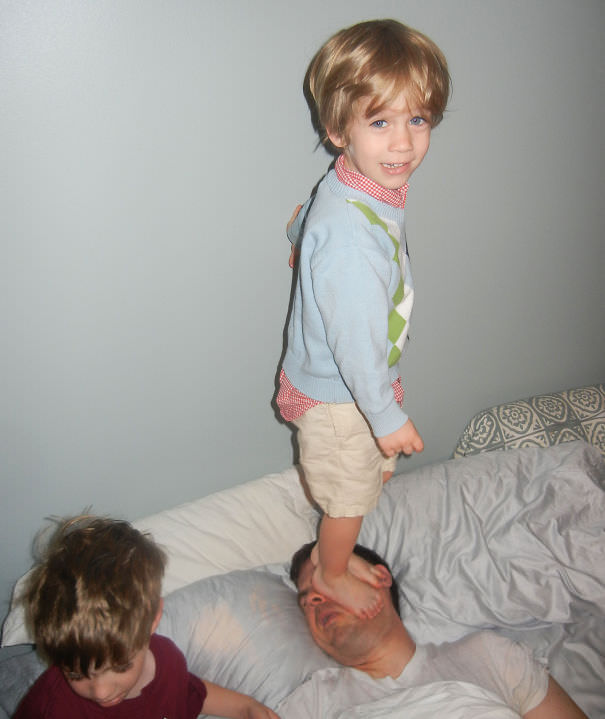 Dad's the most comfortable chair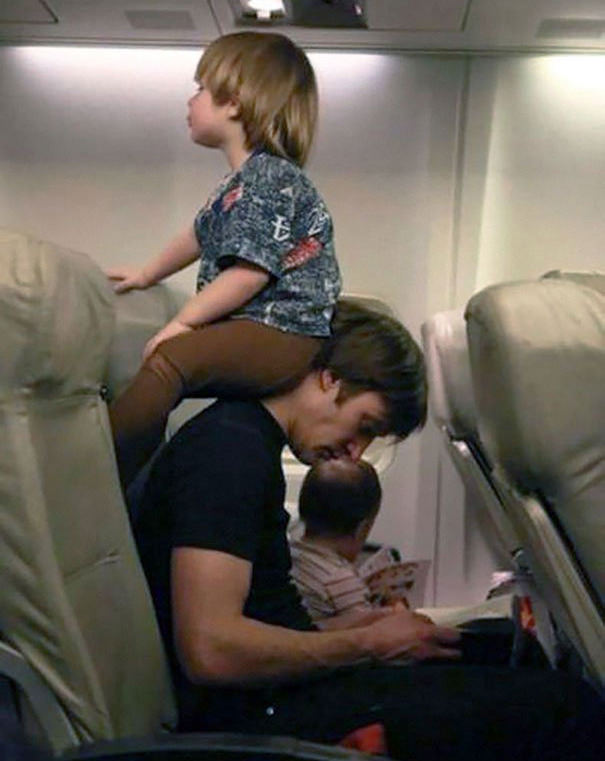 You can hardly see stains on a black shirt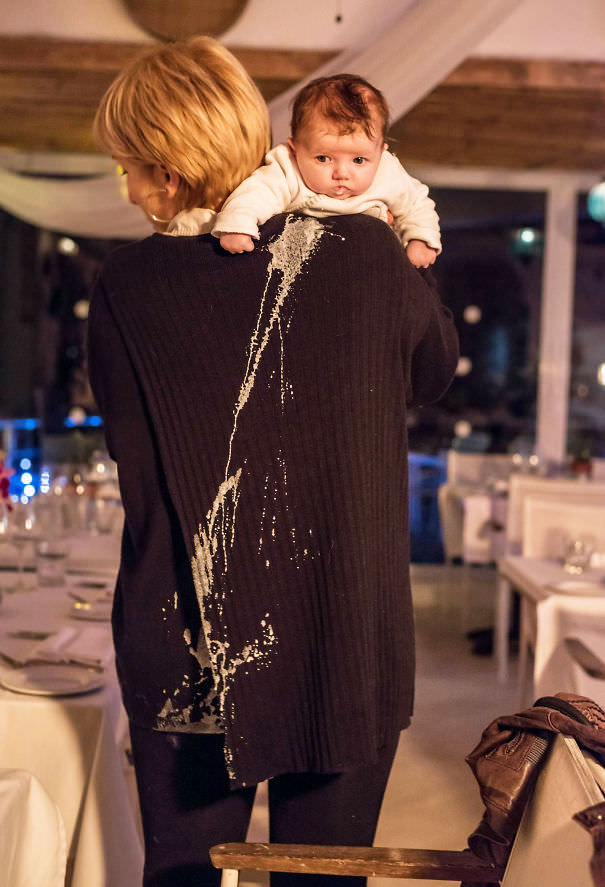 A table's a table….What wouldn't we do for our kids?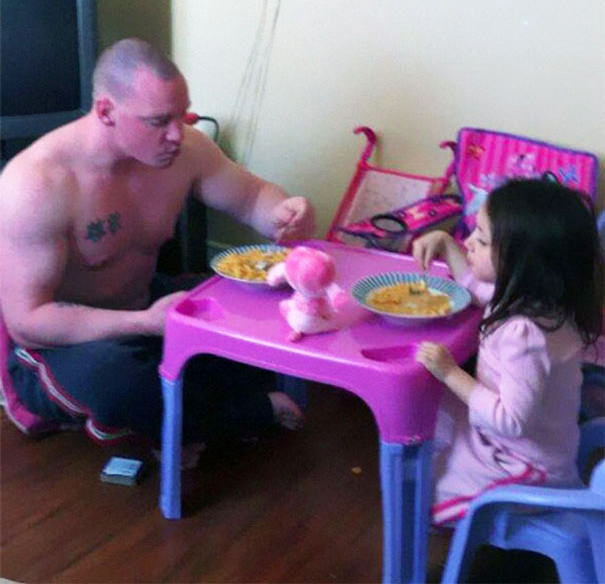 They just wanted to take a family picture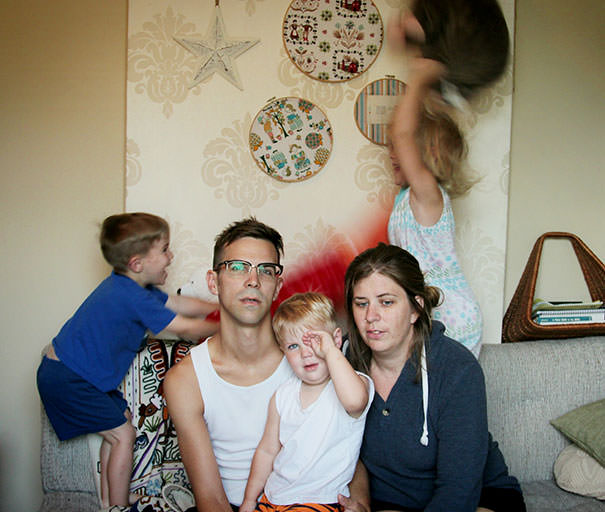 I wouldn't want to be there when Daddy wakes up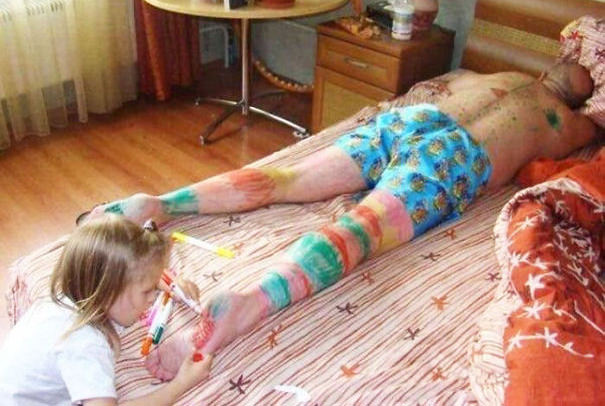 This is the best sleep a parent can have