Winter might not seem like the best time of year for blooms, but there are some hardy plants that flower in December.
Viburnum tinus 'French White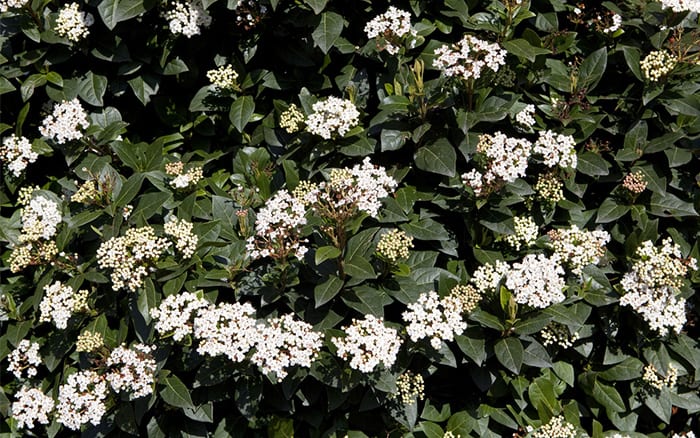 This medium-sized evergreen shrub flowers from December to March and will brighten up any border during winter. It bears small white flowers that give off a gentle fragrance. They grow in clusters that look like splodges of snow against the deep green foliage.
Viburnum is tolerant of most conditions and is hardy down to temperatures of about -12C once established. The plant is also compact and will happily grow in a container.
Clematis cirrhosa 'Freckles'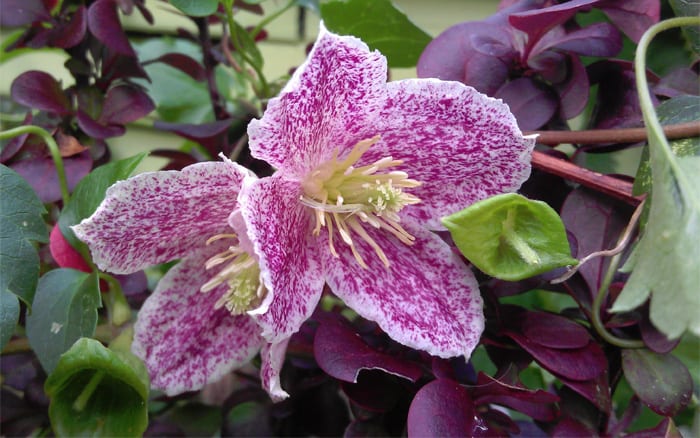 This evergreen climber is tolerant of low temperatures in winter and frost hardy to about -5C. It is an early winter-flowering variety that produces large cream and pink speckled blooms appear from December to February.
Plant it in a sunny position in well-drained soil and keep the roots shaded to stop the plant from drying out. It happily grow up a wall or fence to a height of about 10ft with a wire or trellis support.
Mahonia japonica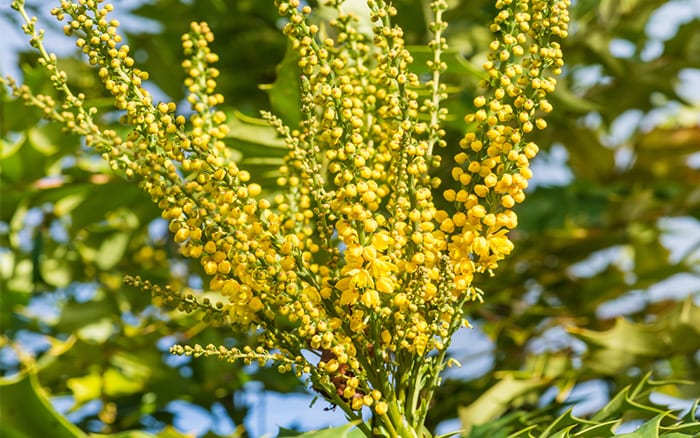 This evergreen plant comes into its own in the winter garden. Mahonia is a tough, fully hardy shrub which will grow to about 6ft high and spread as much as 10ft.
It has large dark green leaves that make a striking backdrop for the heavily scented yellow flowers. They have a similar fragrance to lily-of-the-valley and last well in vases as cut flowers.