The monoliths (inscribed with Ogham script) generally commemorate named individuals and it is likely that the stones originally marked burials spots or tribal boundaries. Most of the ogham stones were erected between the 5th and 6th centuries AD, a period when Ireland was only gradually becoming a Christian country. This is reflected in the personal names found on the stones, some of which contain references to pagan gods and totem animals/trees.
These early Irish names are taken from the country's corpus of ogham stones. Many are influenced by an older tradition and contain references to pagan/shamanic names
from elsewhere in the world....
Cunanetas ~ Champion of Wolves
Brusccos ~ Thunder
Branaddov ~ Black Raven
(No Image available)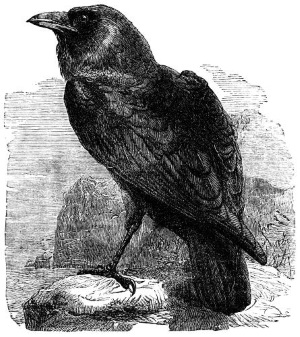 Cattuvir ~ Battle Man
Segamo ~ Champion of the God
Maqi - Carattinn ~ Devotee of the Rowan Tree
Quanacanos ~ Wolf Singer
Lugudeccas ~ Respecter of the God, Lugh
(No image available)
Ronnan ~ Little Seal
Bivodon ~ Living Fire
Branogenos ~ Raven Born
Cunogusso ~ He Who Has the Strength of A Wolf 
Degos ~ Flame
Lugnagappal ~ Winter Wolf