It's that time of year again! It's finally summer and people are escaping the city in search of sun, sand, and a hearty dose of relaxation. Goodbye, sticky subway; hello, hammock.
If you're in desperate need of some R&R that leaves you refreshed and energized, these crystals can serve as little reminders of your intention to disconnect and put yourself first. You can throw them in your carry-on, keep them in your pocket, meditate with them on quiet nights in the hotel, and even stow them in your bra as you explore your new surroundings. They'll have you relaxed and in reboot mode in no time!
Amethyst.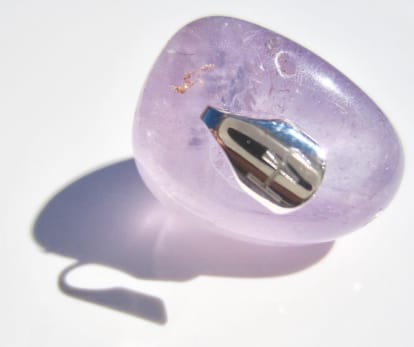 Photo: @itshiddenhippie
This is one soothing crystal that I always keep close, whether I'm on vacation or not. Purple amethyst is an incredibly protective stone that can shield you from negative energy. After all, negativity has no place by the pool! Lots of people enjoy using amethyst during meditation, claiming it helps heighten awareness, tune into intuition, and supercharge those deep breaths. Try focusing your attention on the stone when you're stuck in the airport or waiting in line to check into your hotel for some much-needed Zen.
Rose quartz.
We've heard it all before: You can't change what happens to you; you can only control how you react to it. And good things seem to happen when you respond from a place of compassion and love rather than frustration or anger. Use rose quartz as a reminder to act with love and let go of any tension that's been building up since your last getaway. The floral-colored stone is thought to attract and promote unconditional love, so it's also handy to keep close if a fun summer fling is what you're after.
Hold it tight, breathe deep, and voilà: You'll be smiling, responding with love, and wielding some powerful mushy, kiss-kiss magic in no time.
Citrine.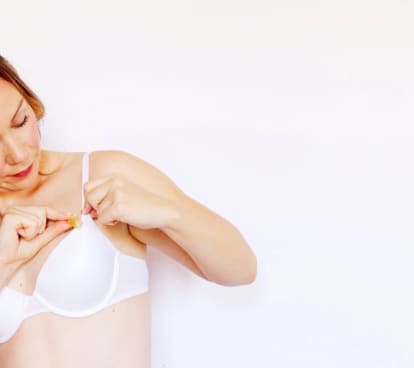 Photo: @itshiddenhippie
This yellow crystal is a must-have for so many reasons. OK, I'm a little biased, since it happens to be my favorite stone of all time, but hear me out. OK, first off, it's an abundance magnet. And let's be honest, there's a good chance your wallet is going to be a little depleted from all this summer jet-setting, which, of course, can be stressful. Use citrine to enjoy your vacation from a place of prosperity.
If that's not enough, citrine is also one happy crystal. It turns out yellow is a really happy color, especially in the crystal world. So keep it close to spread and attract buckets of cheer and joy.
So go on, use these crystals to help you have more fun and unwind on your well-deserved time off.
Keep the good vibes flowing long after you return from your travels with these tips on how to use crystals at home and sign up for more mystical musings with mbg's course on crystals.
https://www.mindbodygreen.com/articles/best-crystals-to-take-on-vac...