Indonesia is a most marvelous country, spread out over a vast part of South East Asia between the Indian and Pacific oceans. Full of gorgeous long beaches, a tropical climate, wonderful natural locations and a rich cultural heritage, Indonesia has become one of the world's premier tourist hot spots. Have a look at our amazing guide to this perfect place!
Whether you are interested in scuba diving through colorful reefs, spotting thousands of species of animals and plants, trekking up mountains and over national parks, shopping in big cities, and enjoying traditional delicious cuisine, Indonesia might just be the best place in Asia to visit.
1. View of Lake Toba, North Sumatra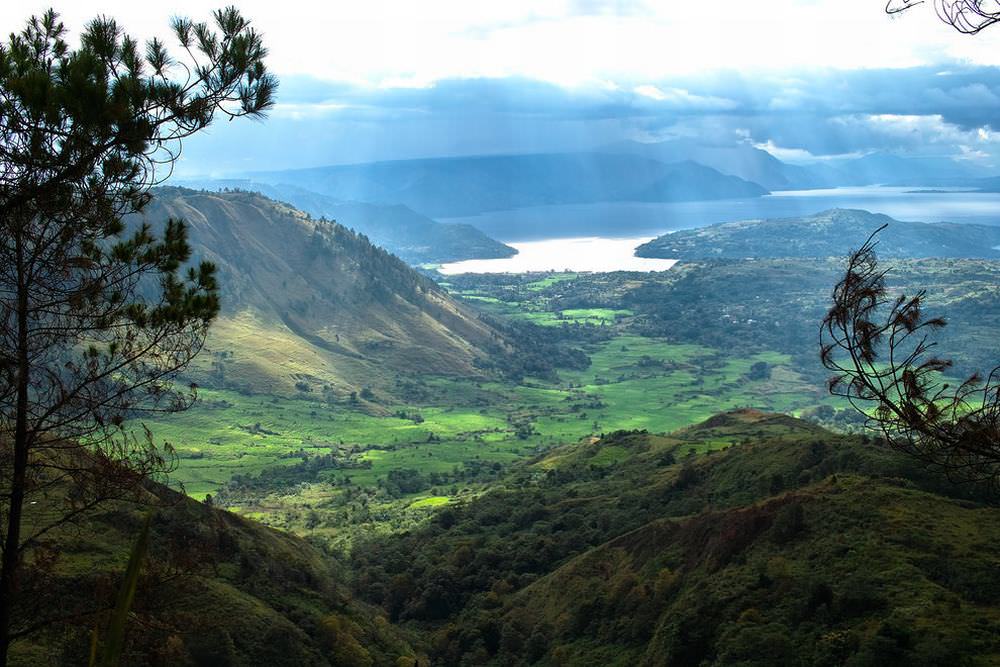 Indonesia has around 250 million inhabitants and is the world's biggest island country. It has more than 1700 islands, just over half of which are inhabited. About 150 islands are actually active volcanoes.

2. Gunug Kelut, East Java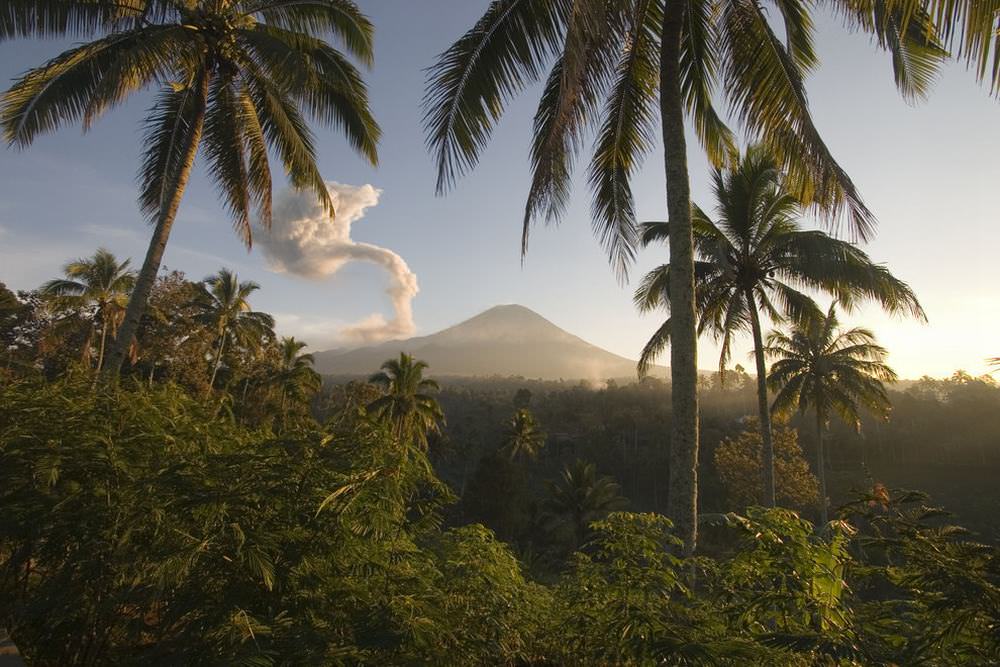 It is both the fourth most populated country in the world, and the country with the largest number of Muslims. Half the population lives in Java, which is the world's most populated island.

3. Minangkabau Highlands' rice paddies, West Sumatra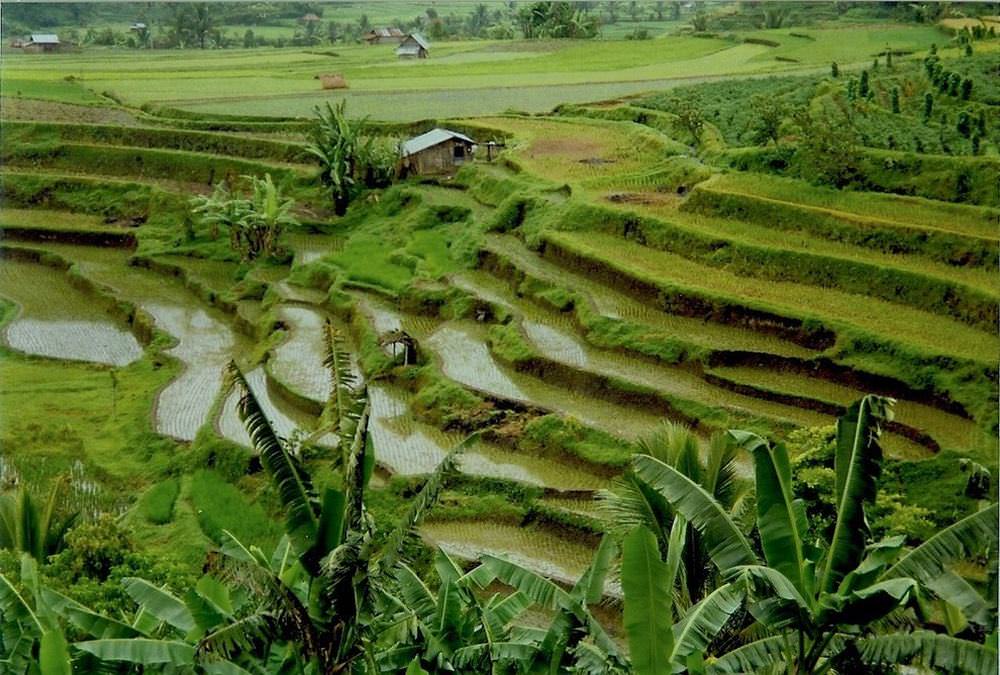 Indonesia has one official language, Bahasa. Most locals use this language as their national language but also use one of the hundreds of other languages as their mother tongue.
4. Mount Bromo, East Java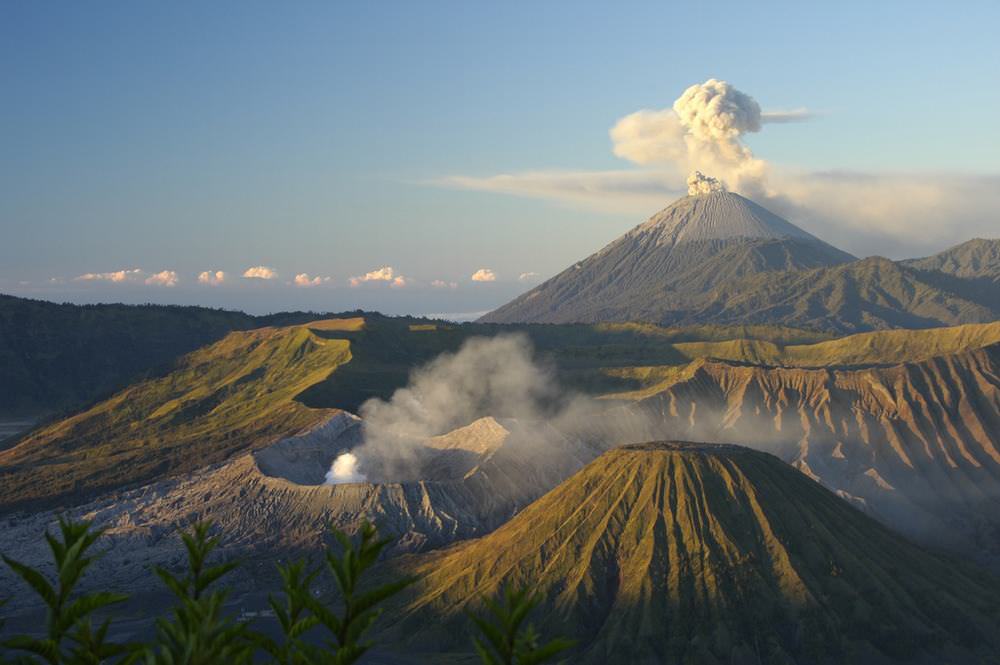 Luckily, in many of the best tourist areas, English is well understood. This is particularly so in Jakarta, Bali and other major cities.

5. Belitung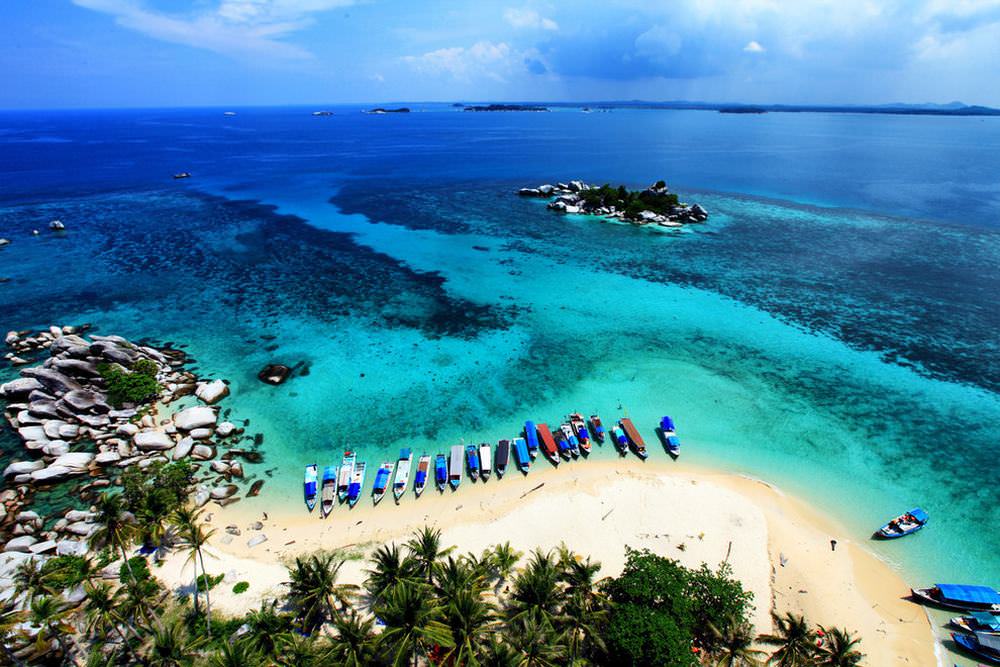 Indonesia's climate is tropical, with temperatures between 21 and 33 centigrade (around low to mid 80s Fahrenheit). Humidity is rather high at 60-90%.
6. Sunrise at Yogyakarta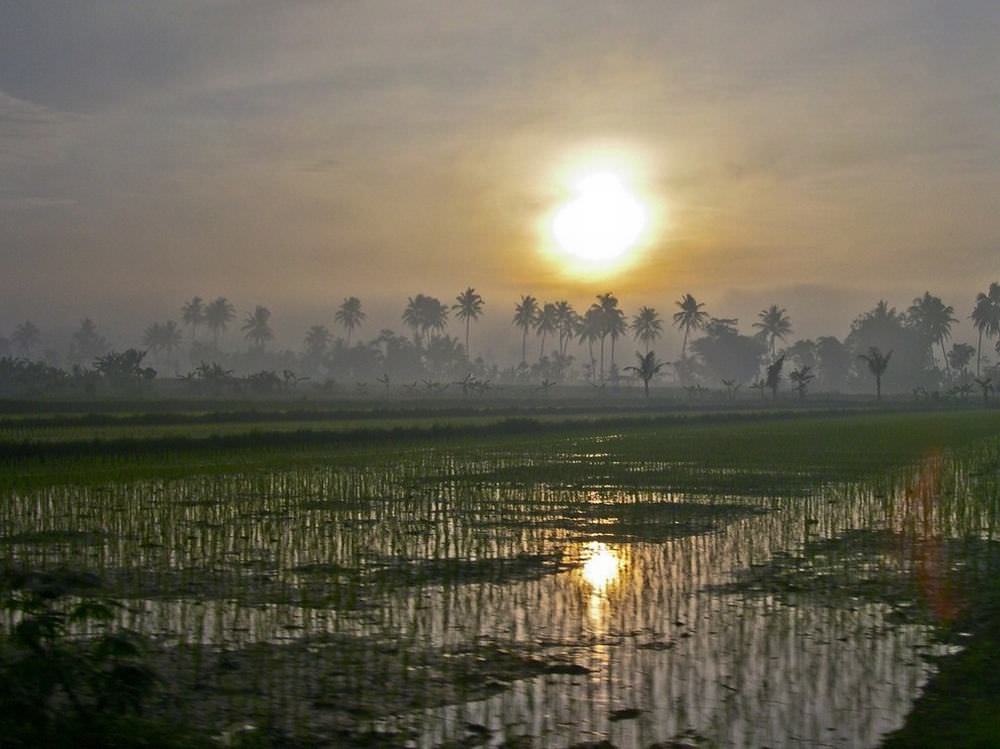 The mountainous areas and long beaches are quite cool too, making Indonesia a perfect holiday destination. However, you might want to avoid the rainy season, which lasts from November to February.
7. Mount Rinjani, Lombok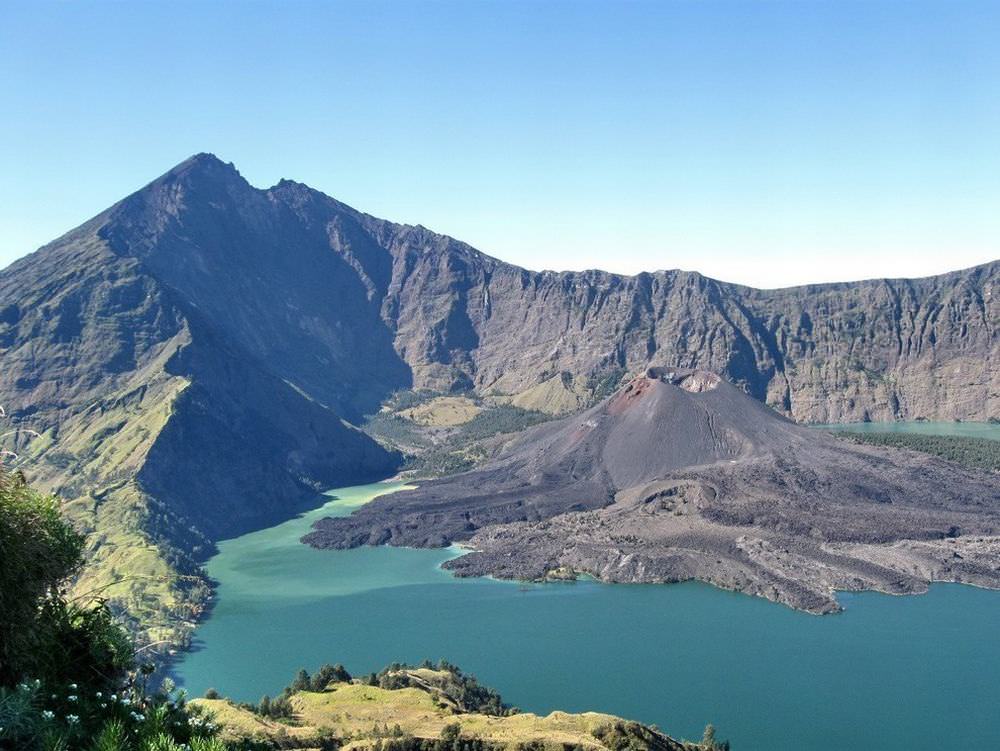 Here are two interesting facts about Indonesia. It's name is Greek, since it refers to nesoi (islands) past the river Indos (Indus). Indonesia has at least one earthquake every day and one volcanic eruption per year.
8. On Lake Toba, North Sumatra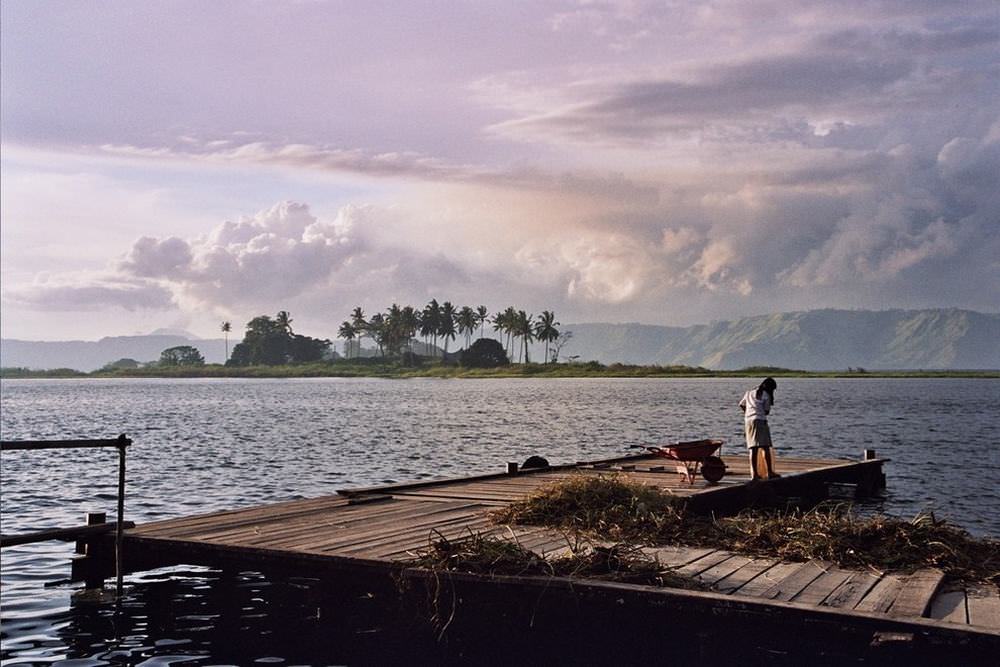 Going back to prehistory, people first crossed a now-lost land bridge from mainland Asia to come to Indonesia 40,000 years ago. A second wave came after the last age at 10,000 BC.

9. Sunrise at Kerinci Valley, Sumatra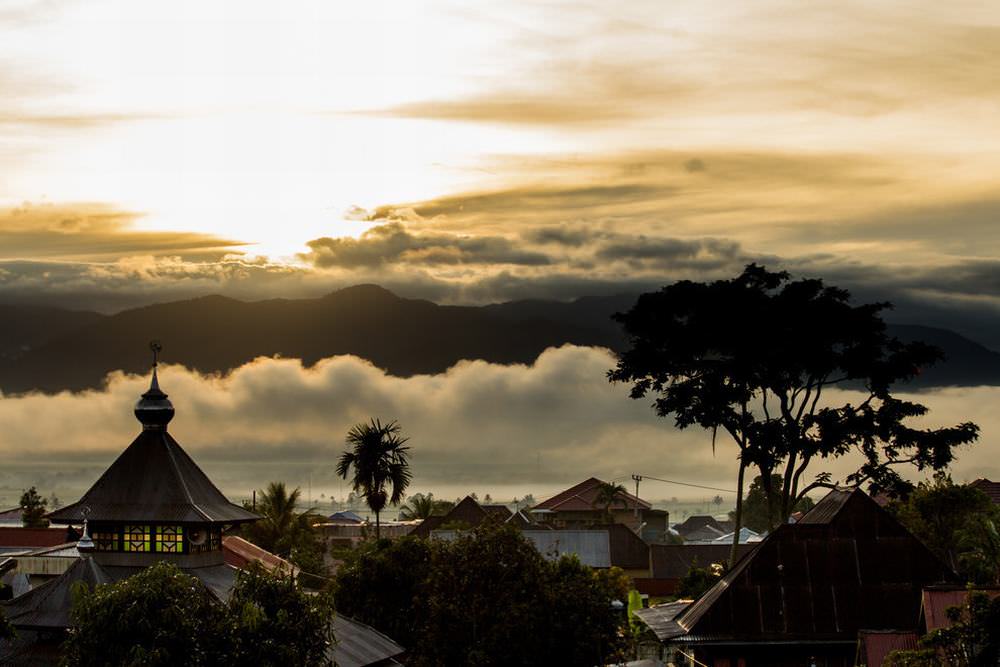 By 2,500 BC the people had become farmers, leaving behind their prehistoric hunting methods.

10. Jakarta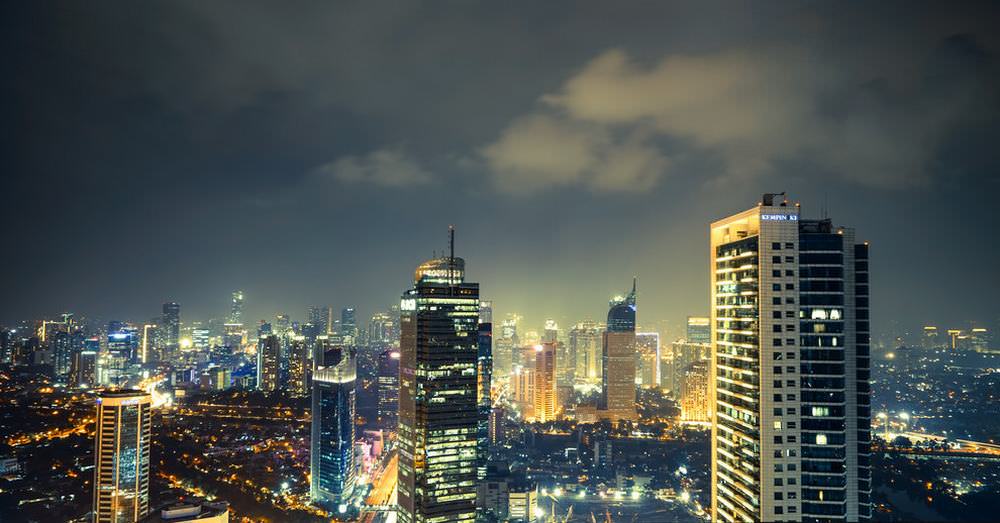 From 700 BC Indonesians were using bronze and iron, and cultivating rice in wet paddies. The water supply issues that stemmed from rice growth forced communities to band together until the islands merged into several substantial kingdoms.
11. Sunrise at Kenjeran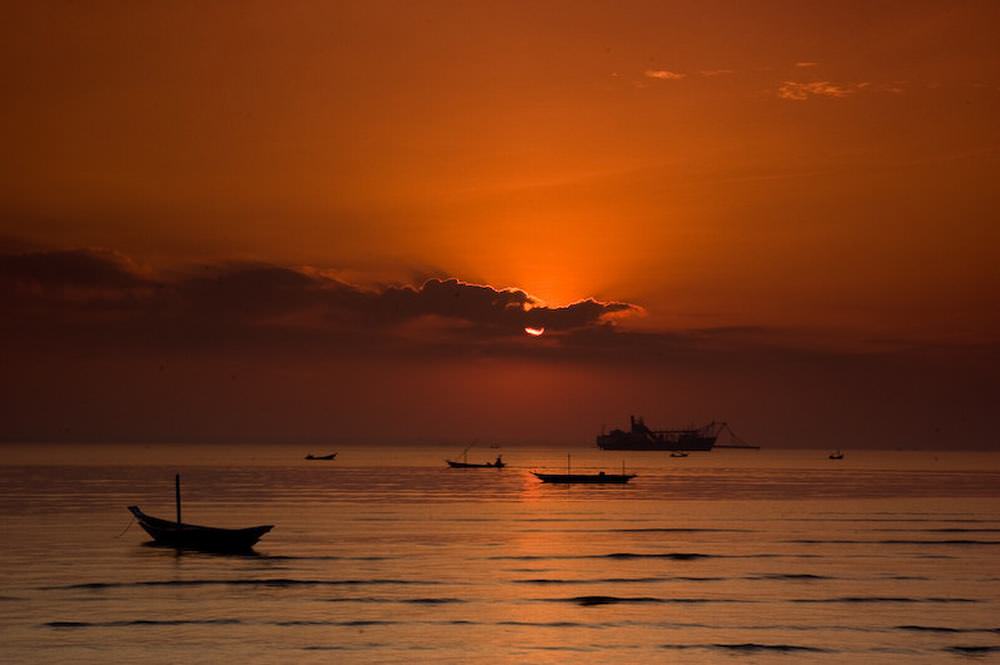 From 400 BC Indonesia was trading with foreign powers such as India and China, who introduced Hinduism and Buddhism to this flourishing civilization.

12. Gunung Kunyit, Kerinci, Sumatra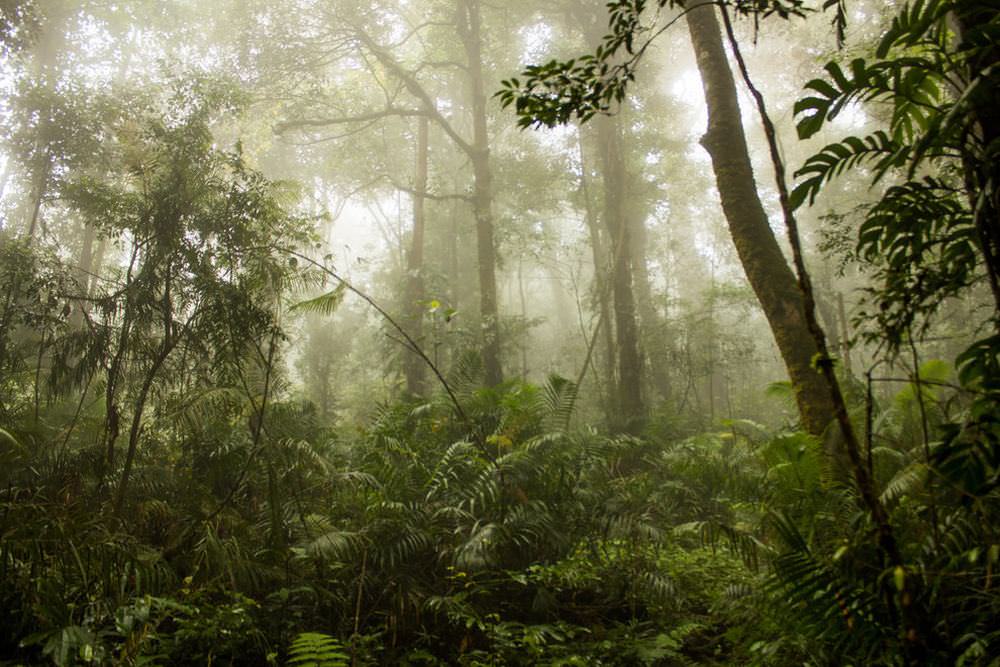 There was one Hindu kingdom in central Java, Sailandra; and a Buddhist kingdom in south Sumatra called Sriwijaya, which later became divided itself.
13. Madakaripura Waterfall, East Java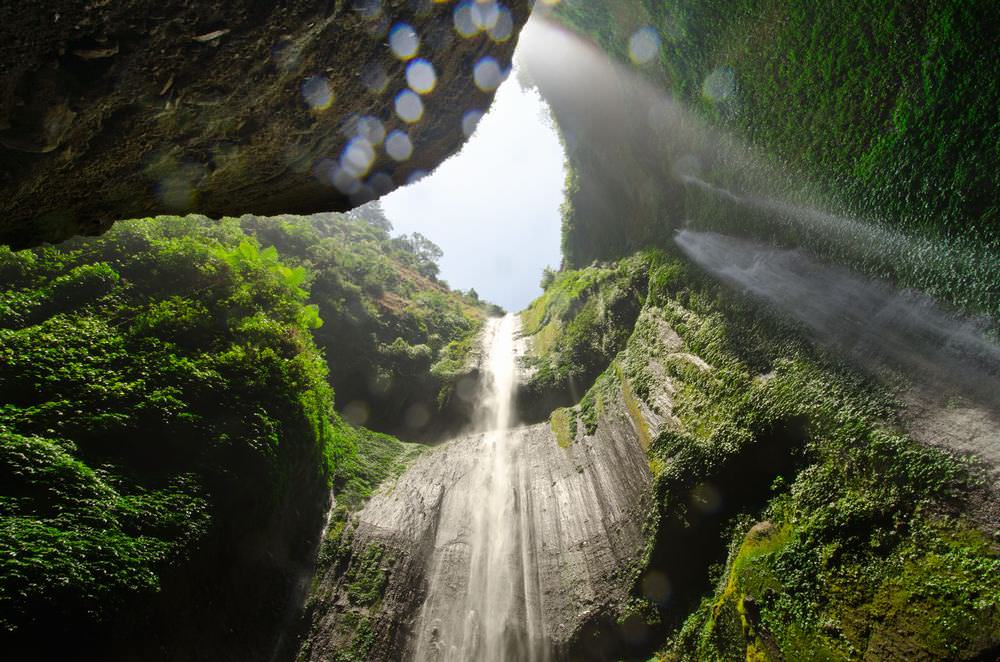 Again from India, merchants introduced Islam into north Sumatra, from where it spread all over Indonesia.

14. Kerinci Seblat National Park, Sumatra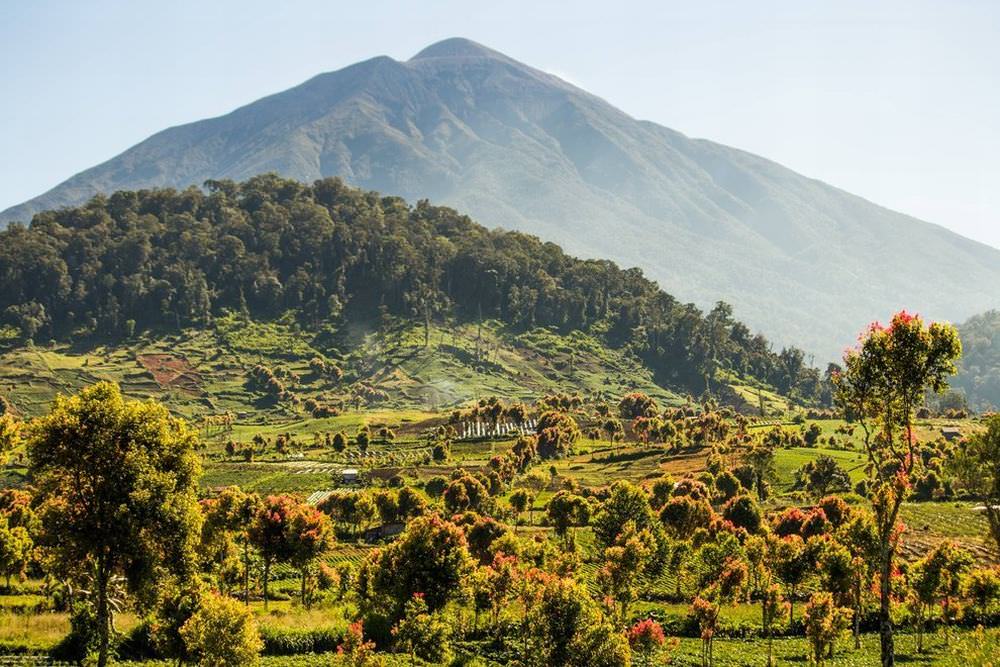 Into modern times, due to Europe's growing demand for exotic spices such as ginger, cinnamon, nutmeg, mace and cloves, first the Portuguese and then the Dutch entered Indonesia and began to control trade, first privately and then with the help of their home governments.
15. Wayag Island, Raja Ampat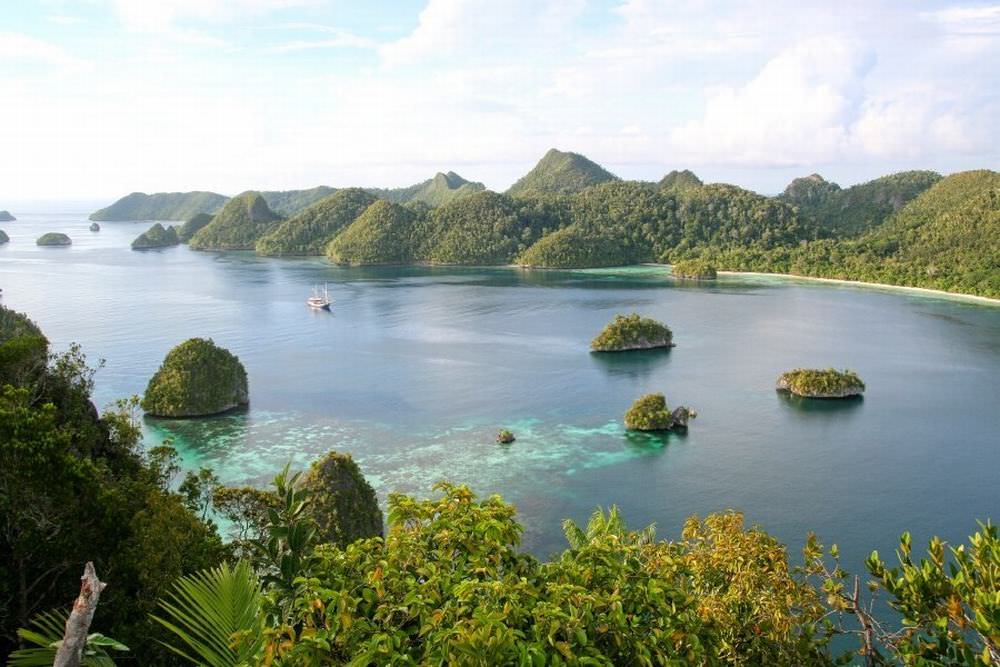 When the British seized dominance from the Dutch in 1811 they abolished slavery in Indonesia and divided the nation into administrative regions. But in 1816 the province was amicably returned back to the Dutch.
16. Borobudur Temple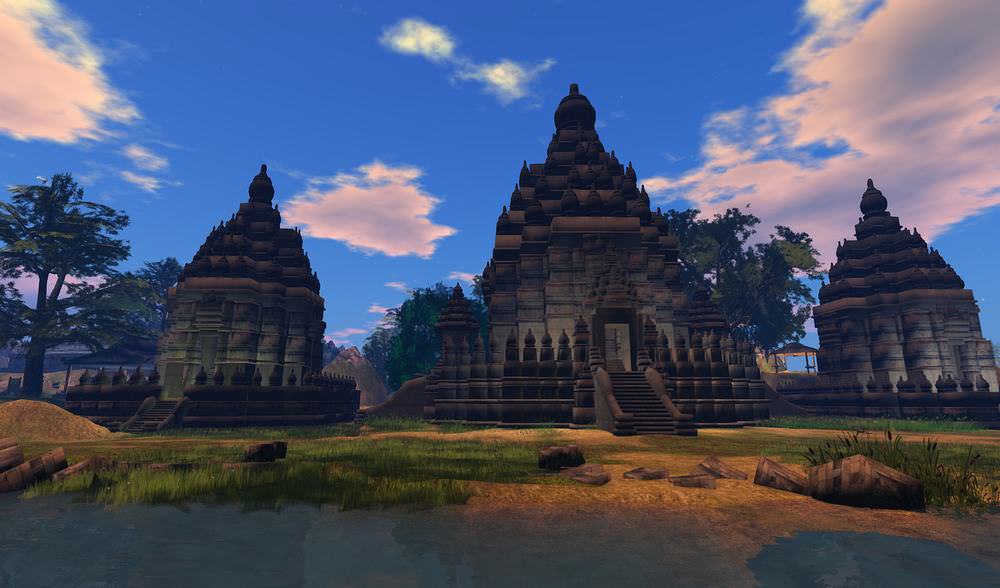 Locals resisted the Dutch rule, but were largely unsuccessful. By the 20th century, however the Dutch began to treat the Indonesians more humanely, offering education. This education, however, inspired many to desire independence for themselves.
17. Tanah Lot Temple, Bali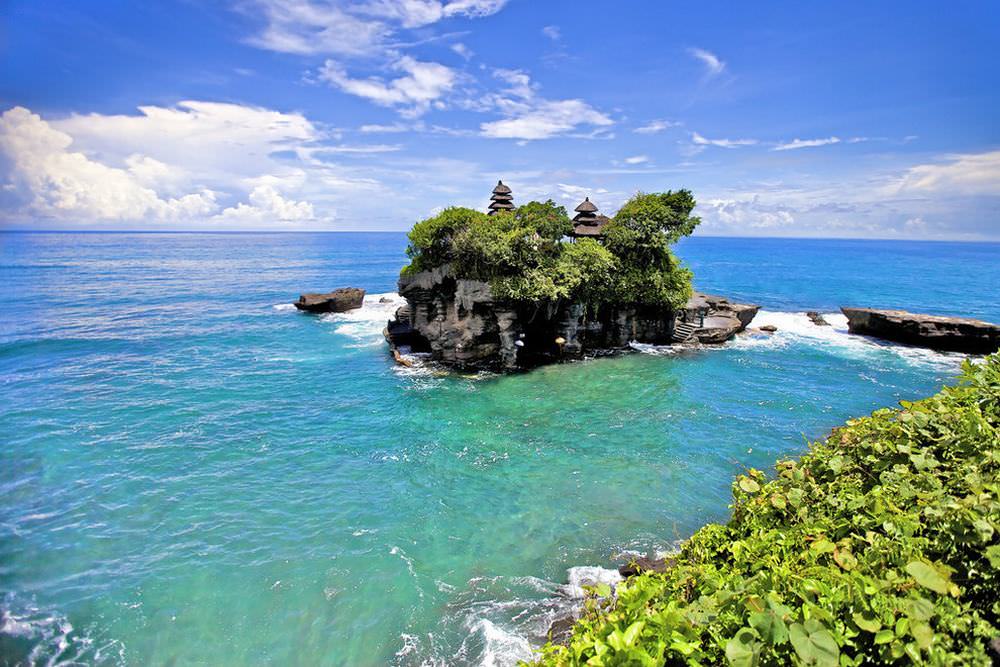 When Germany took control of Holland during WWII the Japanese took the opportunity to invade Indonesia. In the beginning this pleased the locals, until they realized that the Japanese were much more brutal than the Dutch had been.
18. Valley of Mount Bromo, East Java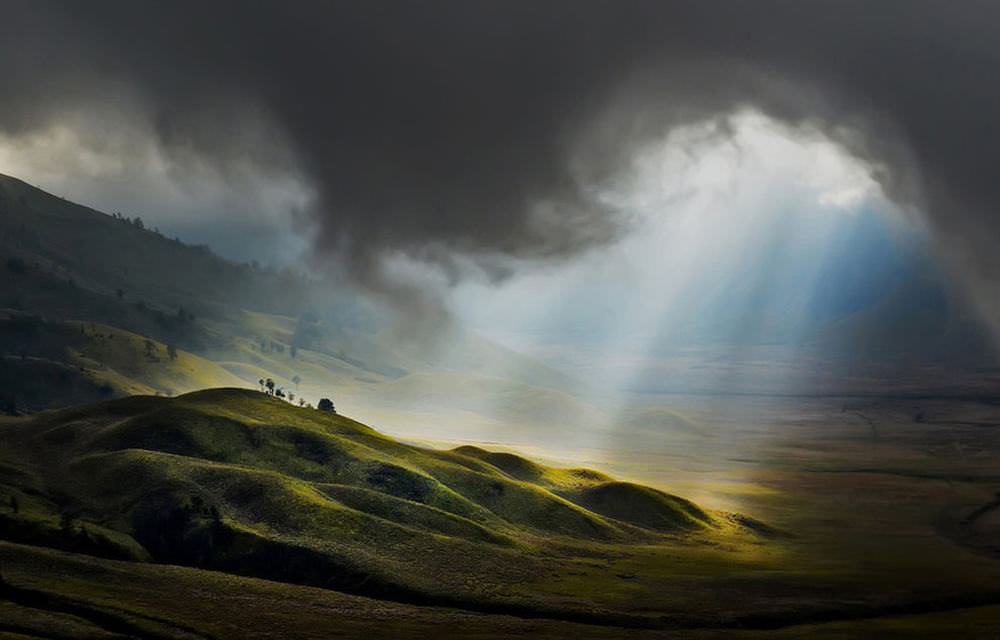 However, once again after the war Holland tried to seize control back. This time a new power put a spanner in the works. The USA roundly condemned Holland's actions and sought independence for Indonesia. Britain was worn out and offered little assistance to the Dutch.

19. Ijen volcano crater lake, East Java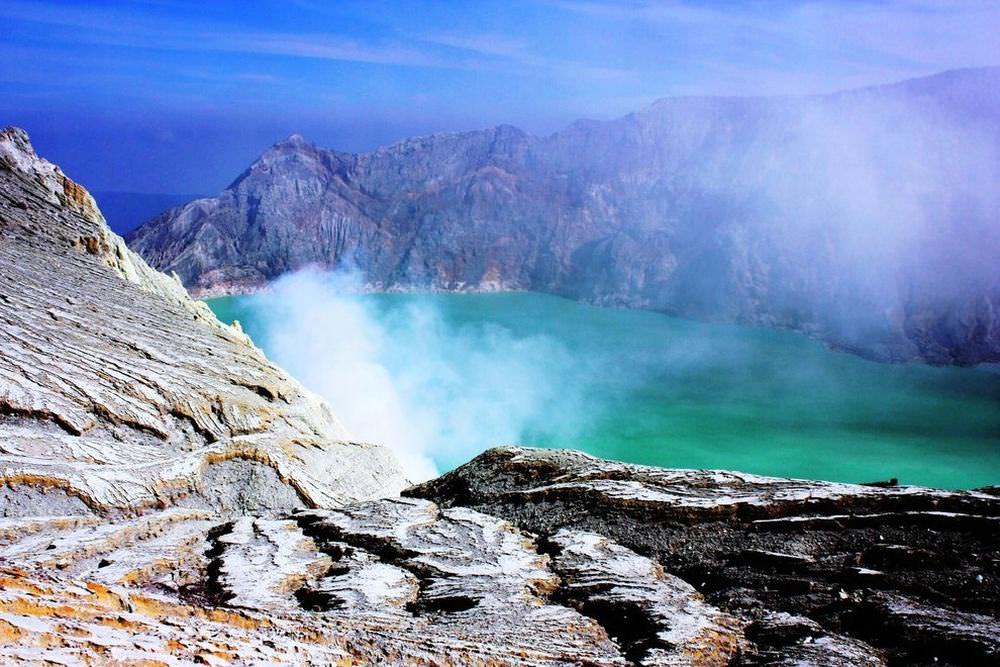 In 1949 (though the 1945 proclamation of Independence is officially recognized today) Indonesia became independent, as the rise of the USA saw the end of the age of imperialism.
20. Blue flame at Kawah Ijen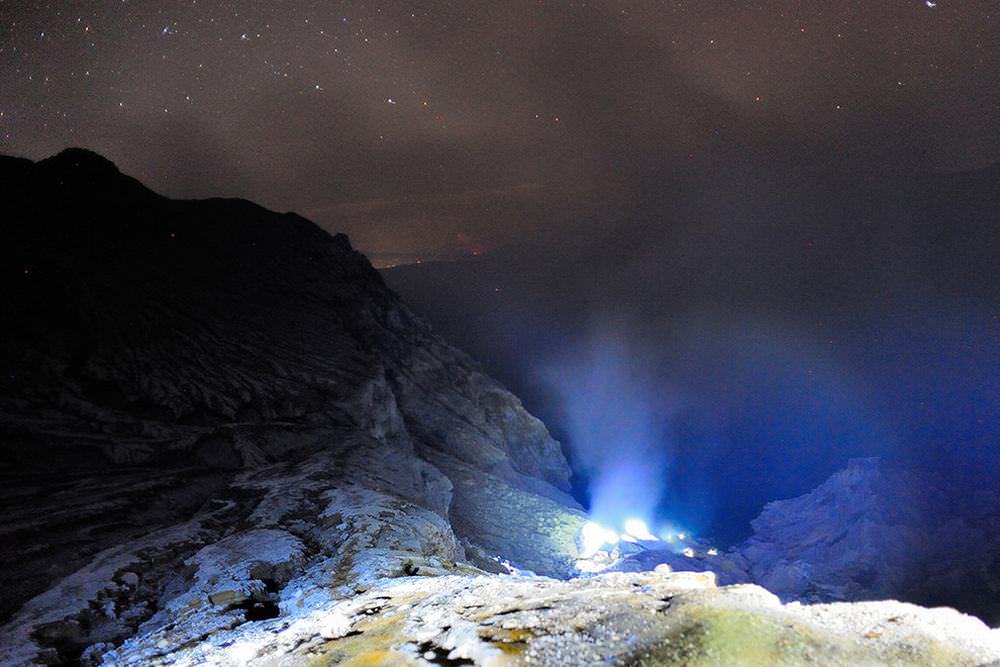 After many disastrous post war fluctuations between democracy, dictatorships and communism, Indonesia has found it hard to take itself out of poverty. Though today, in the twenty-first century, the economy is growing and signs are good, particularly thanks to the recent tourism boom, which looks like it will continue well into the future thanks to marvelous pictures like these!