For some, swallowing their pride and apologizing for wrongdoing — say, accidentally tripping a passerby in the aisle of an airplane — is a lot harder than it is for others. And, according to arecent study, a person's ability to say sorry (sincerely) depends on his or her personality type.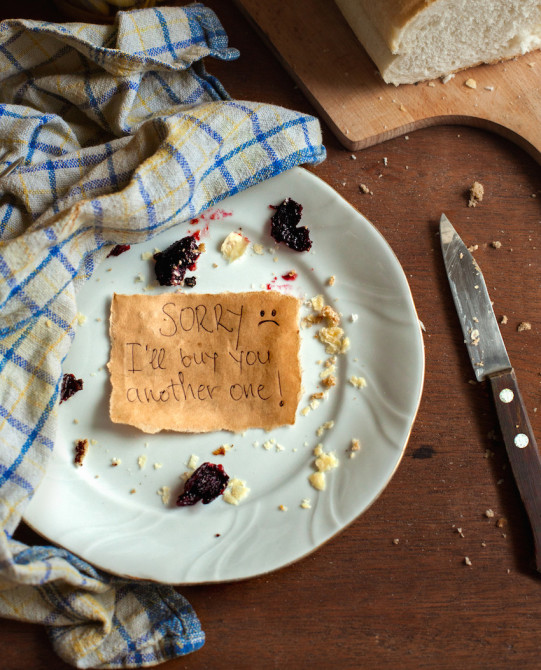 The research, published in the journalPersonality and Individual Differences, examined six personality traits: honesty-humility, emotionality, extraversion, agreeableness, conscientiousness, and openness to experience. (Together, these traits are known as the HEXACO model.)
Patrick Dunlop of the University of Western Australia and his team recruited 139 adults, with an average age of about 31. The researchers also asked those people to recruit a someone they'd known for at least a year for the study.
Each of the 139 subjects took a personality test, and their personalities were also rated by the friends they'd recruited. The original participants also answered a survey with questions about how likely or unlikely they were to apologize in given situations.
After looking at the responses, the researchers found that people who scored high in honesty-humility and conscientiousness were more likely to say they apologized more frequently. If you think about it, the findings make sense, because conscientious people tend to be efficient and would rather just put a conflict behind them so they can move onto another task, and honest people tend to readily own up to transgressions.
And who said they were the slowest to offer an apology? Agreeable people, surprisingly, and the researchers aren't sure why. This is purely speculation, but maybe, by admitting to wrongdoing, they're afraid their trustworthy reputation will be tarnished.
Clearly, more research needs to be done, as we know far less about the personality of the transgressor than that of the forgiver, according to the authors.
For now, though, maybe instead of rolling your eyes at that friend whose apologies get stuck in his throat, you could tell yourself, Oh, he's just being his agreeable self.
(h/t New York Magazine)
http://www.mindbodygreen.com/0-18133/what-your-ability-to-apologize...